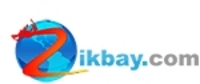 It's really a numbers game more than ever - For buyers, the more options the better, and for sellers, the more views or clicks, the better
New York, NY (PRWEB) October 3, 2008
While Craigslist bickers with eBay and Yahoo fends off Microsoft, the online advertising and classifieds markets continues to boom with plenty of room for new players to join the fray. With a sluggish economic outlook, buyers and sellers both look for ways to stretch their dollar and reach larger audiences. "It's really a numbers game more than ever - For buyers, the more options the better, and for sellers, the more views or clicks, the better," comments Marcos Rivera, founder of Saint Rivera Group, a business consulting firm out of San Diego, California.
Interestingly enough, most of the attention has been on small advertisers - Google, Yahoo, and MSN have racked in over $20 Billion last year alone and Craigslist is looking to make almost $100 Million this year from just 11 cities (Source: Mashable.com). As niches sprout up, the target audience appears to be the guy who wants to sell his old couch; but what of the car dealer trying to move his piling up inventory? Sure, he has options, but how do you choose between high transaction costs and low-tech features? Tough choice, isn't it?
"Many high volume business advertisers are stuck either paying egregious fees for features or settling for limited tools for free; I was a frustrated seller for many years and decided to design a site to help fill the gap," comments Rafal Furdzik, Zikbay.com founder and CEO with over 20 years of technology experience who is funding the start up with personal savings and credit cards.
Zikbay.com is a worldwide online classifieds marketplace featuring rich advertiser utilities and a uniquely designed powerful SEO algorithm that maximizes search engine rankings. Sellers enjoy a growing audience with an unmatched array of functional tools that add value, convenience, and efficiency.
Since quietly debuting in May 2008, Zikbay.com has attracted 1 million page views and over 300,000 visitors (40,000 unique) with 100,000 ad postings and 5 Million aggregated job postings. This was all accomplished with only 5% of the website's technology features. Zikbay.com now ranks amongst the top five for keywords "Best Free Classifieds". New enhancements are added frequently, meaning that users can expect a lot more exciting tools to come.
So online sellers and advertisers rejoice! The market innovation is headed your way…don't just stand there and continue giving your profits away.
If you would like more information about this topic, or to schedule an interview with Rafal Furdzik, please contact Marcos Rivera at admin@zikbay.com.
###