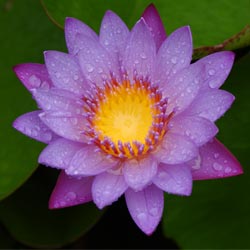 is committed to helping families stretch their budgets especially during these times of economic hardship.
Calgary, AB (PRWEB) March 31, 2009
The Professors House - known for providing honest, sensible and realistic advice for families - announces the unveiling of their new image gallery. Proving that they understand the needs of the families they serve; all of the high quality images are offered free of charge! Visitors will be able to find a deluge of the images they need to complete every projective endeavor, both big and small! The Image Gallery is stocked with thousands of beautiful, high quality images available in both high ad low resolution that are void of disruptive watermarks and organizational logos.
Whether for a school project, fundraiser, family function or business endeavor - parents, teachers, graphic artists and anyone else seeking picture perfect images will certainly be able to find what they need to make their documents, newsletters and websites shine.
The photographs are professionally staged and altered offering high end quality not often found for free. This is just one more way that the Professors House has been able to fundamentally and creatively meet the growing needs of their loyal visitors - remaining empathetically focused on the wants and need of families and households across the world.
The images will initially be concentrated on subjects of food and nutrition; however rapid growth is expected throughout 2009 and beyond. As the subject matters expand and popularity rages the Professors House will undoubtedly breach various topics supplying free images that will run the gamut from the predictable to the coveted - raising the bar on the site's over all use value.
Since its onset the Professors House has wittingly been able to recognize what families are looking for on the web. The site visitors are invited to passionately explore all matters of the heart and home in a family friendly atmosphere void of blaring advertisements and distracting media. The Image Gallery has been designed in the same likeness. Owner David Beart "is committed to helping families stretch their budgets especially during these times of economic hardship." He realizes that the "the show must go on" and internet users should not have to "compromise quality for affordability." They are planning to expand on their over all worthiness by offering stock photography options that can be an easy solution for families in an often complicated technological world.
The Professors House routinely offers meaningful depth to its subject coverage doing much more than simply skirting the issues and they intend to remain diligent in their ability to maintain that quality with the image gallery. As the initial food and nutrition phase is launched users are advised to stay tuned as much more will be constantly up and coming. Very few websites today are offering as much to their community as Professors House. Their dedication and commitment to customer service is evident on every link within the site and that charisma will no doubt be carried over to the new Image Gallery as well.
One thing is for sure, if Professors House provides as much depth, passion and common sense in their Image gallery as they do with the rest of their site; the quality and usability will quickly catapult Professors House into a premium stock photography site. The Professors House is definitely the one to watch for the latest availability of unique and high quality images on the web.
About Professor's House
The Professor's House website is a one-stop solution for all your everyday questions. Covering homes, free pictures, children, pets, dog information, cooking and more, and with an active forum where members can share tips and advice, it's an invaluable source of information for people from all walks of life.
Further details about Professor's House are available at http://www.professorshouse.com
###