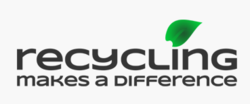 By using our recycling program you are ensured that all material will be kept out of landfills or shipped outside the U.S. to developing countries. Cell phone recycling recovers precious metals and prevents toxins from entering the land, water, or air.
Atlanta, GA (PRWEB) November 09, 2012
FreeRecyclingQuotes.com announced today the launch of a new website called RecyclingMakesADifference.org with the goal of helping motivate companies and individuals to recycle their slightly-used cell phones and donate the proceeds to a charity of their choice
RecyclingMakesADifference.org asks companies and individuals to join a cause. Each cause that RecyclingMakesADifference.org supports also has a Facebook page where people can learn more about the cause and charities that support it.
By joining a cause such as ending childhood hunger, helping the homeless and homeless veterans, supporting breast cancer research, or providing disaster relief every single person can make a true positive difference.
These are worthy causes considering:

Over 16 million children live in hunger in the U.S. By donating a cell phone for recycling you can help feed a hungry child.
Everyone deserves a safe home, yet 1.56 million people each year need temporary shelters or emergency housing.
Early detection, more research, and more survivors of breast cancer are our goal. Donate a cell phone to help the cause and save lives.
There are over 70,000 disasters each year and in 2011, disasters created the highest amount of damage in history with over $265 billion in damage.
Most people want to take action and support causes that are important to them but don't have extra money to donate. RecyclingMakesADifference.org provides a way that people all over the country can support their favorite cause by donating a slightly-used cell phone. RecyclingMakesADifference.org donates the money earned from recycling cell phones to the charity of the customer's choice. The company's vision is to encourage wide-spread donation of cell phones to be recycled to support meaningful charities worldwide and help clean up the environment.
"This is a truly powerful concept, we are literally taking people's garbage and turning it into a tool to help society. Instead of all this junk just piling up in landfills we are converting it into helping take people off the streets, contributing towards breast cancer research, feeding hungry children, and more", says Stefano Grossi, Marketing Director of RecyclingMakesADifference.org.
In the United States the average person generates 32 pounds of trash a day. Add that up over a year and a staggering 500 billion pounds of trash are generated each year in the United States. Out of this waste, electronics are the fastest growing type of waste. With cell phones being upgraded almost yearly it is easy to see how cell phones are the fastest growing type of electronics waste. In 2011, 331,600,000 cell phones were in use, up 98,000,000 or 8.5 percent annually since 2006 or up over 42 percent in 5 years.
Listed on RecyclingMakesADifference.org are causes which visitors can donate slightly-used cell phones to and the proceeds are donated to charity. Visitors begin by selecting a cause and then a pre-paid printable mailing label is provided. The mailing label also includes packing instructions that are easy to follow. This new idea provides more recycling to keep the country's landfills clean, but for these charities and the people they serve recycling makes a difference.
Founder Gareth Amon states "We want to make recycling a simple and easy process for you, so we have created a Mail-back Recycling Program. Through this program, you can responsibly recycle your slightly-used cell phones and avoid cluttering your drawers and desks without ever leaving your home or office."
"You can have complete confidence that all of your cell phones data is secure and destroyed. When your cell phones arrive they are received in, weighed, labeled, while every step of the recycling process is recorded. We eliminate any risk involved with securely destroying confidential information. By using our cell phone recycling program you are ensured that all material will be kept out of landfills or shipped outside the U.S. to developing countries. Cell phone recycling recovers precious metals and prevents toxins from entering the land, water, or air," added Amon.
Recycling for a Cause is successful because people get involved. When visitors donate their phone, share that action it with their friends via social networks and get them to help support the cause as well, they are helping make a real change in a powerful way.
"We see this as the beginning of a new trend, if we can educate society to take the extra step and make cell phone donation commonplace instead of tossing them in the trash or simply keeping them around their homes to the point that it becomes an everyday habit, then this may become a powerful force for change and improvement that spreads into other products and materials", added Grossi.
About Free Recycling Quotes
Companies and people trust and use FreeRecyclingQuotes.com as their one stop source for the recycling. FreeRecyclingQuotes.com is dedicated to helping companies and organizations become green by providing them the highest quality online recycling services. FreeRecyclingQuotes.com helps save the environment by providing expert advice to businesses of any size that need to recycle materials and waste.