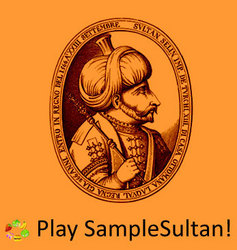 This is the first point based freebies game to be introduced in the free samples arena online.
Boston, MA (PRWEB) February 9, 2011
yoFreeSamples.com, the Internet's most convenient source for new free samples delivered daily has announced the release of SampleSultan, a fun interactive online game designed just for freebie lovers. The title of SampleSultan is bestowed upon the winner of a monthly competition that keeps score of daily participation with sample giveaways, sharing samples with friends, and participating in special competitions. This is the first point based freebies game to be introduced in the free samples arena online.
The SampleSultan is the single authoritative spiritual leader among the freebie community, wielding power that is incomprehensible to mere freebie fans. In addition, the SampleSultan receives a humorous Sultan Profile Photo for their Facebook profile, or to use as they please. Also, the SampleSultan receives a gift card in appreciation for their leadership and dedication in the freebie community.
While anyone is invited to participate by voting on free offers and sending offers to friends, points will only be recorded if the user logs in with their Facebook account. The leader-board for the monthly competition along with the announcement of the SampleSultan will be on the Free Stuff Facebook page exclusively.
yoFreeSamples.com's SampleSultan is the monthly competition that makes it fun to keep up with the latest free stuff available on the internet.
yoFreeSamples.com has been in business since 2008 by assisting companies and consumers with free samples marketing by putting all the webs freebies in one place. Free sample marketing works well with consumer packaged goods like foods, beauty products, health products, and home care products. Free samples can bring new customers into a store or website and also influences consumers to buy complimentary products. Free samples allow consumers to test out a product or service offering which is a win for the consumer and the company.
yoFreeSamples.com recently redesigned the entire website to make it less reliant on affiliate advertisements and in turn more user friendly for visitors looking for free samples without a hassle. The new design has been well received based off a survey of 723 responses over 97% liked the new free samples site design.
###