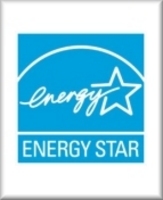 EPA is pleased to recognize NetClarity in the ENERGY STAR Low Carbon IT Campaign
Bedford, MA (PRWEB) December 22, 2008
NetClarity, a leading provider of award winning vulnerability management, intrusion prevention and clientless NAC appliances, today announced that it has joined the U.S. Environmental Protection Agency's ENERGY STAR Low Carbon IT Campaign and is now offering a free patent-pending software tool to enable the power management sleep mode, for any organizations' computers and monitors, scheduled and managed by the IT administration. This simple and free tool will help reduce global growing demand for electricity, save organizations money and help fight global warming. This software tool, named Endpoint Defender, also includes IT security functionality such as shutting off USB ports, high risk services, enforcing patch management and scanning for the latest virus, completely free of charge.
"EPA is pleased to recognize NetClarity in the ENERGY STAR Low Carbon IT Campaign," said ENERGY STAR Program Manager Steve Ryan. "By taking this simple pledge, we can make a substantial difference in the fight against global warming. ENERGY STAR's power management tools offer a cost-effective way to save energy, money, and reduce greenhouse gas emissions."
If all office computers and monitors in the United States, alone, were set to sleep when not being used, the country could save more than 44 billion kWh or $4 billion worth of electricity and avoid the greenhouse gas emissions equivalent to those of about 5 million cars each year.
"We are proud to be part of this effort to reduce the carbon footprint of our IT operations and that of our partners and customers around the globe in over 40 countries, said Gary S. Miliefsky, President & Founder of NetClarity, Inc. "The efficient use of computers and monitors is not just good for our customers bottom line, it's good for the environment."
NetClarity's Green Your Network Campaign is located at http://www.netclarity.net/gogreen.html and includes information about NetClarity's award winning low heat, low power network access control (NAC) appliances as well as a link to download the free Endpoint Defender power management tool for the Microsoft Windows® operating system.
In addition, NetClarity sponsors certified renewable energy credits, purchased from Wind Farms equal to the amount of energy each NACwall Micro Appliance uses in a year. This ensures that the amount of electricity used by the NACwall Micro is added to the power grid from wind farms to balance any negative environmental impact.
"NetClarity's Green Your Network campaign comes at a critical time when budgets are being trimmed and existing IT infrastructure needs even more protection than ever before. We are pleased to see NetClarity take advantage of our low-heat, low-energy consuming Power Architecture processors embedded in the NACwall Micro appliances ", said Gilles Garcia, Director Corporate Marketing at AMCC.
NetClarity joins the ranks of leading businesses and organizations who are participating in the ENERGY STAR Low Carbon IT Campaign, including Advanced Micro Devices, Inc., Anheuser-Busch Companies, Inc., Association of Bay Area Governments Energy Watch, Commonwealth of Massachusetts, Dell, Inc., Fox Entertainment Group, Inc., HP, Microsoft, OfficeMax, City of Portland (OR) Public Schools, City of San Jose (CA), and Snohomish (WA) County Public Utility District.
Power management enables computers and monitors to go into a low-power sleep mode after a period of inactivity. Power management has the potential to save up to $50 per computer annually. Despite the significant savings, according to Lawrence Berkeley National Labs, only a scant five to ten percent of U.S. organizations have deployed these settings on computers.
Organizations can increase energy savings further by purchasing ENERGY STAR qualified computers and monitors. In turn, EPA provides free assistance to help implement power management, an estimate of the organization's energy and carbon savings, and official recognition from the agency. Organizations can join the campaign by visiting http://www.energystar.gov/lowcarbonit.
About NetClarity, Inc.
NetClarity manufactures and delivers through trusted channel partners in over 40 countries, award winning patented NACwall appliances - agent-less non-inline, non-invasive network access control (NAC) devices that provide preemptive, proactive network protection behind all brands of firewalls against the latest network security threats on both wired and wireless networks. The company's NACwall line of appliances has received widespread recognition, including three Best Buy Awards, 5 Star ratings, and Best of 2007 from SC Magazine and according to CRN is one of the Who's Who in NAC and Most Innovative NAC Product Award 2008. NACwalls enables customers to clearly see and better protect their network assets, identifying with pinpoint accuracy the root causes of data leakage, regulatory compliance gaps and network downtime using MITRE's CVE® standard. Based in Bedford, Massachusetts, NetClarity is privately held. For more information, visit http://www.netclarity.net/ and http://gogreen.netclarity.net
About ENERGY STAR
ENERGY STAR was introduced by the U.S. Environmental Protection Agency in 1992 as a voluntary market-based partnership to reduce greenhouse gas emissions through increased energy efficiency. Today, ENERGY STAR offers businesses and consumers energy-efficient solutions to save energy, money and help protect the environment for future generations. More than 12,000 organizations are ENERGY STAR partners committed to improving the energy efficiency of products, homes, buildings and businesses. For more information about ENERGY STAR, visit http://www.energystar.gov or call toll-free 1-888-STAR-YES (1-888-782-7937)
About AMCC
AMCC is a global leader in network and embedded Power Architecture processing, optical transport and storage solutions. Our products enable the development of converged IP-based networks offering high-speed secure data, high-definition video and high-quality voice for carrier, metropolitan, access and enterprise applications. AMCC provides networking equipment vendors with industry-leading network and communications processing, Ethernet, SONE, OTN and switch fabric solutions. AMCC is also the leading vendor of high-port count SATA RAID controllers enabling low-cost, high-performance, high-capacity storage. AMCC's corporate headquarters are located in Sunnyvale, California. Sales and engineering offices are located throughout the world. For further information regarding AMCC, please visit our web site at http://www.amcc.com
Forward Looking Statements
This press release contains "forward-looking statements" within the meaning of the Private Securities Litigation Reform Act of 1995. Forward-looking statements may be identified by words such as expects, anticipates, plans, believes, estimates, will or words of similar meaning. Such forward-looking statements, including statements relating to the products discussed in this press release, are subject to a number of risks and uncertainties, including the risk that the products may not be successfully or timely developed, completed or manufactured or achieve market acceptance, risks relating to general economic conditions, as well as the risks and uncertainties set forth in the Company's Annual Report on Form 10-K, and in the Company's other SEC filings. As a result of these risks and uncertainties, actual results may differ materially from these forward-looking statements. The forward-looking statements contained in this press release are made as of the date hereof and AMCC does not assume any obligation to update any forward-looking statement, whether as a result of new information, future developments or otherwise.
NetClarity, NACwall, Endpoint Defender and the NetClarity logo are trademarks of NetClarity, Inc. CVE is a registered trademark of MITRE Corporation. PowerPC is a registered trademark of IBM. AMCC is a registered trademark of Applied Micro Circuits Corporation. Power Architecture is a trademark licensed by Power.org. All other trademarks are the property of their respective owners.
For NetClarity, Contact:
Liz Grotzke, Marketing Manager
egrotzke@netclarity.net
781-276-4555
For AMCC, Contact:
Gilles Garcia
AMCC Director of Marketing and Communication
office : 1 408 542 8687 cell : 1 408 786 4317
###