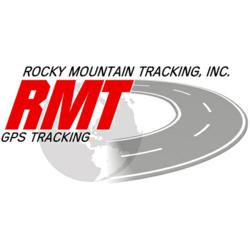 RMT President, Brad Borst, recently told press that the Smart Tracker is a "…pay-as-you-go vehicle recovery system with an excellent track record."
Fort Collins, Colorado (PRWEB) September 28, 2011
Colorado-based Rocky Mountain Tracking, Inc. is giving away a free Smart Tracker to one very creative fan. The Smart Tracker Giveaway began on September 19, 2011 and runs until October 19, 2011. One winner will be chosen by RMT staff.
RMT staff is looking for the best answer to the question: "What would you do with your own GPS tracker?" After "liking" the company on Facebook, fans can fill out a form that includes a space to get creative. Some people have reported that they'd like to track their spouse while others have stated that teen tracking is the way to go.
The Smart Tracker tracking device is capable of tracking any vehicle at any time. RMT President, Brad Borst, recently told press that the Smart Tracker is a "…pay-as-you-go vehicle recovery system with an excellent track record." In fact, the Smart Tracker is one of the company's top-selling devices, which is most commonly purchased by car dealerships for recovery of vehicles.
In the past, RMT Smart Trackers have uncovered stolen vehicles, heavy equipment, ATV's, boats, and even golf carts. The free Smart Tracker device that RMT will be giving away on October 19th can be used in almost any manner.
To enter the Smart Tracker Giveaway, participants must go to Rocky Mountain Tracking's Facebook Homepage and "Like" the company. On RMT's main Facebook page, a link to a form will allow you to get as creative as you want. This contest is all about unusual answers, so don't hold back!
For more information about the Smart Tracker Giveaway, visit RMT's Facebook page at http://www.facebook.com/rmtracking. To learn more about Rocky Mountain Tracking or to view details about the Smart Tracker device, please visit http://www.rmtracking.com or call 888-242-0500. Rocky Mountain Tracking is an industry leader with more than 50,000 GPS tracking devices sold.
###