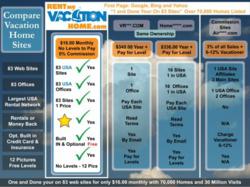 Super Bowl Special - Free Trial, Membership for any Vacation Homeowner
Indianapolis, Indiana (PRWEB) February 01, 2012
Rent My Vacation Home® dot com Super Bowl Special offering a Free Trial Membership for any Vacation Homeowner.
Rent My Vacation Home dot com vacationers are hoping to partake in some of Indianapolis fine dining, extensive shopping and relaxing spas. Concierge services are available with Rent My Vacation Home dot com. Whether Vacationers will be in Indy for just the Super Bowl or for a longer period of time, Rent My Vacation Home will have rentals that will meet Vacationers needs.
Rent My Vacation Home® dot com had over 1,000 Homes that are now booked and need Homes mostly downtown & close by downtown for ease to access the festivities. That is why Rent My Vacation Home dot com is having a Free Trial and is in need of Homes for vacationers. If Vacationers Rent a Home that is not in walking distance to downtown events, there are free shuttle services and taxi services. An easy access garage to park 1 car is over 100.00 near Lucas Oil Stadium and there is a barricaded zone where the roads will be closed.
Vacationers can find the right place, coordinate transportation, tickets, VIP party access & more. Make one call & get Vacationers trip planned in style or on a shoestring budget.
The Indianapolis Super Bowl is a very unique experience with Lucas Oil Stadium, 150 restaurants, the NFL experience & all of the events/concerts in a 10 block radius downtown !
Rent My Vacation Home dot com vacationer's experience is the best if coming to Indianapolis and staying in housing in downtown Indianapolis. If vacationers are not located downtown, then make sure to buy the $100 per day private garage parking for your car as most garages are reserved & most streets will be blocked off.
Rent My Vacation Home dot com only represents the very best Homes. Once Vacationers are committed to coming to Indianapolis for the big game, please call Rent My Vacation Home at 800-699-7684 to reserve Vacationers rental Homes or just go on line and talk to the Homeowners. All rentals that are booked on line and do not need a deposit.
Rent My Vacation Home® dot com is also representing ten party facilities, so if vacationers are looking for a rental facility to host a party during Super Bowl calls us at 800-699-7684(RMVH). Rent My Vacation Home® dot com will have a huge party tent for the game in the Lucas Oil Stadium Parking Lot .Do not forget the free trial for Homeowners, just go to Rent My Vacation Home dot com and Register to list a vacation home.
###