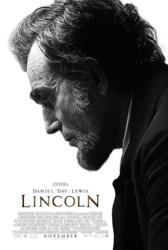 It's really exciting times for technology right now, we're truly witnessing the online evolution of communications and entertainment
Melbourne, Australia (PRWEB) September 07, 2012
Next Friday, 14 September, Steven Spielberg's film "Lincoln" will be the first movie trailer to premier on Google+ Hangouts. The flurry of comments already hitting the Google+ site may prove this type of pre-release marketing as a sign of things to come.
"I've been saying for years that free web video is the way of the future for all businesses," says Melbourne Video Production Director, David Jenyns, "and my prediction has come true."
The DreamWorks film "Lincoln," a biographical take on the US President's final months in office, will be distributed by Disney in the USA and then 20th Century Fox for the rest of the world.
Not being strangers to using Google+ as a promotional tool, Disney hosted Hangouts for their films "The Muppets" and "The Avengers" (a Marvel film, but is also owned by Disney). So, using the budding social media platform for "Lincoln" came as no surprise, but the additional twist to the release has caused some excitement amongst movie buffs.
The added bonus for the "Lincoln" Google+ Hangout session will be the chance for audiences to chat about the film with director Steven Spielberg himself, all while being broadcast live online from New York City's Time Square. Google+ Hangouts is known for having a robust video-chat platform, which suits this style of release perfectly.
"Offering live web video interaction while launching this trailer is genius," remarks David, "it not only brings fans closer to their idols, but also cultivates the eagerness needed for the film's release, which will be vital for its success."
Disney's already thought about, and covered, those who won't be able to attend the Hangout by ensuring the film trailer, as well as the videos from the session, become available instantly afterwards on YouTube.
"If the launch and web video chat prove to be a hit," continues David, "other studios will follow Disney's lead by also using Google+ Hangouts as an avenue to promote their films."
"It's really exciting times for technology right now, we're truly witnessing the online evolution of communications and entertainment."
The film is slotted for limited released in theatres on November 9, 2012, then will be completely public on November 16, 2012.
The trailer for Lincoln debuts on Friday, 14 September and can be viewed here: https://plus.google.com/u/0/events/clvdadadf2erqubh78k729joqck
About Melbourne Video Production
Melbourne Video Production is a division of MelbourneSEOServices.com, a full service search engine optimization (SEO) consultancy, based in Australia, but with a worldwide client base.
Melbourne Video Production has the unique ability to combine their web video expertise with strategic SEO practices from Melbourne SEO.
Director, David Jenyns, has, over several years, built a team of experts who are niche experts to support the business, and who share his ethos for ethical, professional internet marketing and web video.
Click here to know more about web videos for your business.