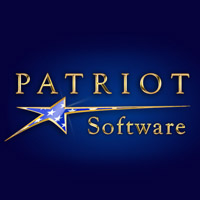 Canton, OH (PRWEB) May 29, 2012
Patriot Software Inc., of Canton, Ohio, is offering a free resource for employers:A Guide to Hiring Best Practices.
With "Hiring Best Practices," employers can have a step-by-step guide to effectively hiring an employee that best suits the company's needs. This simple and practical guide will give tools and tips, from initially creating job ads to finally extending an offer to a future employee.
Employers can be busy with the responsibilities of the demanding work day, and hiring a new employee can be an added stressor to an already time-consuming schedule. "A Guide to Hiring Best Practices" will be a valuable resource to help employers take an organized approach to hiring.
Each Step is Descriptive and Concise
The eight-page guide includes:
● Creating a job ad and searching for an employee
● Setting the right salary
● Interviewing tips and sample questions
● Evaluation tools
● Background checks
● Extending an offer
● Links to additional resources
To download a free copy of A Guide to Hiring Best Practices, visit Patriot Software, Inc.
About Patriot Software, Inc.
Patriot Software, Inc., located in Canton, Ohio, develops online software applications for hiring, payroll, and employee information management, including Patriot HIRE applicant tracking software, Patriot PAY payroll software, and MY Patriot Employee Self-Serve software.
For more information, visit http://www.PatriotSoftware.com or contact Patriot Software, Inc., at (877) 968-7147.