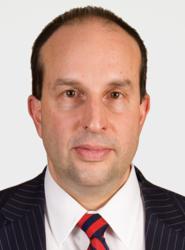 If you are a federal employee and have been furloughed at least one day due to budget sequestration, there will be no charge for attending our 'Introduction to Systems Engineering' course. Mark Wilson
Winchester, VA (PRWEB) February 28, 2013
In response to the impending threat of U.S. Federal Government employee furloughs triggered by budget sequestration, Strategy Bridge International has announced that its "Introduction to Systems Engineering" open enrollment course will be offered free of charge to any furloughed federal employee in 2013.
One-day "Introduction to Systems Engineering" courses will be delivered at selected locations in the Washington DC area beginning in April 2013. "Strategy Bridge recognizes the extraordinary commitment of federal employees to public service and appreciates their personal sacrifices during this time. We thought the best way to show our appreciation was to provide the concepts and techniques that will improve their ability to successfully complete projects when they return to work," commented Mark Wilson, Strategy Bridge Chief Executive. "If you are a federal employee and have been furloughed at least one day due to budget sequestration, there will be no charge for attending our 'Introduction to Systems Engineering' course."
"As the leader in Systems Engineering competency development and systems engineering-based strategic planning, we understand the value of systems engineering to the execution of any project. Independent research has consistently shown that effective systems engineering can save money and increase the probability of successfully delivering projects."
"One way to save federal dollars is to improve on the execution of projects. Millions of dollars could potentially be saved by applying fundamental systems engineering techniques," commented Paul AmRhein, Strategy Bridge Vice President. "We want to help those furloughed employees who want to expand their skills during this uncertain time."
For more information on how systems engineering can help your organization, or to enroll in "Introduction to Systems Engineering," contact info(at)strategybridge(dot)com.
ABOUT STRATEGY BRIDGE
Strategy Bridge International enables clients to bridge the gap between strategy development and desired operating results through systems thinking, systems engineering, decision analysis, and project management. Strategy Bridge offers facilitated planning workshops and focused consulting to guide strategy and systems development, project planning, and decision-making. Strategy Bridge master instructors average over 25 years of practical on-the-job experience running complex projects and teach a full portfolio of tailored courses designed to improve organizational performance in systems engineering, project management, and leadership. For more information regarding Strategy Bridge's suite of courses or to learn more about the instructor and consultant opportunities that an industry leader can offer, visit our website at http://www.strategybridge.com.