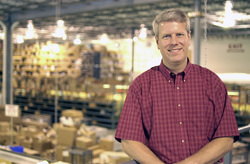 We have a lot of repeat customers, and our customers are all over the country.
Canton, MI (Vocus) February 25, 2009
Economic disaster? Layoffs? These have become everyday headlines in 2009, especially in Michigan, and RepairClinic.com is trying to do its part to help consumers save money. The online retailer of appliance parts offers free repair help on their website, including detailed drawings of each of the appliances along with careful how-to explanations for most major appliance repairs. The company also offers more specific advice from the "RepairGuru®" which is actually an entire staff of "Gurus" who answer questions about more complicated repair problems. With the average professional appliance repair costing 100 to 200 dollars (or more), free repair help provides consumers with much-needed savings.
More Savings
Another savings offered by RepairClinic.com is the FreeShipping.com program which was just recently made available on the RepairClinic website. Shoppers can become a FreeShipping member and save on shipping costs at RepairClinic.com along with 1,000 other online retailers including: Amazon.com, Best Buy, Kohl's and Target.
Two Unlikely Partners
In 1999, two unlikely partners -- an appliance repair guy and another guy who previously owned an accounting software company -- started an internet- based business selling appliance parts, now known as RepairClinic.com. Those two guys, Chris Hall, repair guy, and Larry Beach, IT guy, have now been in business together for 10 years. "Business is good," says Hall, who admits that he is grateful to be in a business that continues to grow even though the Michigan economy, especially, seems to be taking an historical dive.
Customer Service Key to Growth
RepairClinic.com continues to grow. "We have a lot of repeat customers, and our customers are all over the country." says Beach, RepairClinic.com CEO. Beach, a firm believer in treating customers right, makes a point of reminding employees that many customers are repeat customers because of excellent customer service. The company also supports an in house call center where representatives (including Spanish-speaking) receive several weeks to months of training covering every major appliance. The training is crucial in helping them be better prepared for questions from frustrated consumers who don't know what to do when their appliance breaks. One customer recently said: "You just don't get service like that anymore". She quickly became frustrated trying to find the part she needed for her range, but when she contacted the RepairGuru at Repairclinic.com, she found the help and the part she was looking for.
Appliance Repair Radio Show
RepairClinic.com also sponsors a radio show called "The Appliance Repair Show" on WJR AM 760 Sunday mornings from 9am to 10 am. John Sowden, Vice President of Purchasing and Technical Services at RepairClinic.com, with his more than 20 years experience in the appliance industry, answers questions from callers looking for free appliance repair advice. As one of the original members of the RepairClinic.com leadership team, John has been with the company since its inception in 1999 and is currently responsible for all aspects related to RepairClinic.com's extensive inventory.
About RepairClinic.com®
Founded in Canton, Mich., in 1999, RepairClinic.com® is the most comprehensive online resource for do-it-yourself home appliance repair help, parts and information. The site features more than 80 appliance brands--including Kenmore, Whirlpool, Maytag, GE, Frigidaire, and LG--across 16 appliance types (e.g., washers, dryers, refrigerators, stoves, ovens, and dishwashers). Do-it-yourselfers use the intuitive PartDetective®, to find the part they need or the leading-edge service, RepairGuru®, for customized, free repair help online. Appliance parts are stocked in a 72,000 sq. ft. facility and shipped the same business day. Visit http://www.RepairClinic.com for more information.
Media Contact: Luanne Berk, PR Manager. 734-495-3079 ext. 303.
###