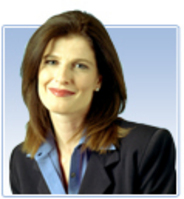 Norwalk, CT (PRWEB) June 18, 2010
FreeScore.com has just released 11 videos educating consumers about the importance of credit scores and credit reports in managing personal finance. Carrie Coghill, a Top 100 Financial Advisor and the Director of Consumer Education at Freescore.com, is host.
The video titles are as follows:

The Difference Between Hard and Soft Credit Inquiries
How is a Credit Score Calculated?
What Does It Mean To Have 3 Credit Scores?
The Difference Between a Credit Score and Report
How Many Times Can Your Credit Score Change Each Year?
Why Check Your Credit Scores & Reports?
Who is More Credit Savvy: Men or Women
Credit Alerts Can Keep Your Identity Safe
Monitor Both Your Credit Scores & Reports
Conduct a Credit Check-Up 3 Times Per Year or More
Can Bad Credit Cost You a Job?
According to Carrie Coghill, "I get many questions from consumers about credit score and reports. The intent of these videos is to have an easy format for consumers to get answers. And, of course, other questions can be emailed to me at Carrie@FreeScore.com."
About FreeScore.com
FreeScore.com is the leading online consumer credit site, providing consumers with affordable, immediate access to all three of their credit scores and complete credit profile. Launched in 2009 with an award-winning advertising campaign featuring actor, economist, and lawyer, Ben Stein, FreeScore.com has serviced more than 500,000 members. Members have unlimited access to their credit scores from all three bureaus, a complete credit profile, and expert tips, articles, videos and other educational information about credit management. For more information, go to http://www.FreeScore.com.
Lets Keep in Touch
Become a Fan of FreeScore on Facebook
Follow Filbert, the FreeScore Credit Squirrel, on Twitter
The articles and information available are for educational and reference purposes only. They do not constitute, and should not be construed as, legal or financial advice. Any legal or financial principles discussed here are for general information purposes only and may differ substantially in individual situations and/or in different states or countries. For specific legal or financial advice, please consult a licensed attorney or a financial professional. FreeScore does not control or guarantee the accuracy of any information provided through external links from the articles on this website to any other website, nor does the FreeScore privacy policy apply to any personal information that may be collected via the external links.
###