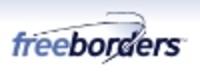 Having a team with the right skill sets at the right time and for the right price is critical for the successful implementation of IT projects.
San Francisco, CA (Vocus) May 11, 2010
Freeborders, Inc., a global provider of consulting, technology, and outsourcing solutions to financial services and Internet based businesses, today announced the Easy as 1-2-3 program which provides preferential access to world-class software talent in China and individual training and certifications based on client-specific technology needs at a fraction of the cost to new clients.
In cooperation with NIIT, the leading Global Talent Development Corporation, Freeborders' Easy as 1-2-3 program helps companies to choose, prepare, and certify new and existing team members for upcoming IT projects within three months.
Easy as 1-2-3 is designed to accelerate IT project implementation. Freeborders helps clients to build custom-designed offshore development centers and teams with less risk and lower costs. The program follows three easy steps:
1. Freeborders recruits graduates from top-tier Chinese universities to create client-specific teams based on skill set requirements.
2. Freeborders works with NIIT to create a tailored training and certification curriculum that best suits each client's specific technology needs.
3. Within three months, the certified teams will be deployed on the client's IT projects which are managed by Freeborders' globally experienced leadership.
"Having a team with the right skill sets at the right time and for the right price is critical for the successful implementation of IT projects. We developed the Easy as 1-2-3 program to help our clients get maximum value from IT implementations by better matching talent with project requirements, "said Gagan Singh, Executive Vice President, Global Human Resources, at Freeborders. "Moreover, we are closely aligning our own recruitment strategy with our client needs to offer them the best talent mix comprising technical skill sets, industry expertise, and business acumen."
China's IT market can provide fast access to highly qualified IT professionals. More than 600,000 software engineering students graduate every year at Chinese universities, representing a vast talent pool of technical expertise and English language capabilities.
"China, as a country, has very unique challenges in talent development for the outsourcing industry. While the number of software-related university graduates has increased in the last ten years, lack of suitable talent is still quoted as the key issue by most companies. As per industry experts, only 5%-10% of software developers in China have the skills and experience necessary to work on projects for Western countries. Bridging the gap between skills needed in the industry versus what students learn at colleges is the focus of our business at NIIT," said Kamal Dhuper, Country Head for NIIT's Individual Learning Business in China. "We train university and college students on real-life projects and soft skills to get them to the desired level. This is why our placement rate is over 98%. This is exactly what we are doing with the Easy as 1-2-3 program for Freeborders."
Mike Keating, Senior Vice President of Application Lifecycle Services at Freeborders stated: "Easy as 1-2-3 is especially beneficial for clients who are new to setting up offshore IT capabilities, or have a new IT project needing specialized skills. It builds their offshore development capability at a fraction of the cost and risk. The preferential access to world-class software engineering talent and customized technical and cultural training programs not only jump starts development capabilities, it also helps improve long-term retention and loyalty."
As part of the Easy as 1-2-3 program Freeborders has built centers of excellence for clients addressing specific technology needs, including IBM System I (AS/400) and LAMP.
Registrations for the 1-2-3 Step program started earlier this year. Applications are still being accepted. Companies interested in participating in the training program can contact Freeborders at offshore@freeborders.com to inquire about registration.
About Freeborders
Founded in 1999, Freeborders helps financial services, Internet services and retailing companies solve the most complex business challenges. The company provides global consulting, technology and outsourcing services through an integrated China to US delivery model. Freeborders enables clients to cost-effectively adapt their business infrastructure to market opportunities and changes, offering deep domain expertise, innovative thinking and strategic execution. Headquartered in San Francisco, the company has offices in London, Hong Kong, Shenzhen and Wu Xi. To learn more, visit http://www.freeborders.com and see our corporate video at http://freeborders.com/CorpVideo.html.
About NIIT
NIIT Limited, leading Global Talent Development Corporation and Asia's largest IT trainer, offers learning and knowledge solutions to over 5 million students across 40 countries.
Leading Indian IT magazine Dataquest has conferred upon NIIT, the 'Top IT Training Company' award successively for the past 17 years, since the inception of this category. Rated among India's Business Superbrands 2008, NIIT's Individual Learning Business offerings include industry-endorsed programs for students seeking careers in IT - GNIIT, Edgeineers and Global Net Plus for IT professionals.
NIIT was the first India Headquartered multinational IT company to start operations in China in 1997 by setting up a Wholly Owned Foreign Company, NIIT China (Shanghai) Ltd., to provide know-how for IT Training through franchise partners in China. Today, NIIT has 183 education centers across 25 provinces and 65 cities in China, training over 100,000 outstanding students. Currently, 129 higher education institutions (universities and colleges) in China embed NIIT courses inside their universities and college programs. NIIT operates own centers in 8 out of the top 15 outsourcing cities designated by the Government of China which are in located in Shanghai, Wuxi, Chongqing, Dalian, Chengdu, Suzhou, Changzhou and Jiaxing. Out of these Wuxi is the biggest NIIT centre in China with capacity to train 10,000 students per year.
For working professionals, NIIT Imperia, Centre for Advanced Learning, offers Executive Management Education Programs in association with Indian Institutes of Management (IIMs).
NIIT Institute of Finance Banking & Insurance (IFBI), formed by NIIT with equity participation from ICICI Bank, offers programs for individuals and corporates in Banking, Financial Services and Insurance.
NIIT Uniqua, Centre for Process Excellence, addresses the increasing demand for skilled workers in the business and technology services industry by providing training programs in relevant areas. This is a part of NIIT Institute of Process Excellence, a NIIT-Genpact venture.
NIIT's Corporate Learning Solutions, offers integrated learning solutions (including strategic consulting, learning design, content development, delivery, technology, assessment and learning management) to Fortune 500 companies, Universities, Technology companies, Training corporations and Publishing houses.
NIIT delivers a tailored combination of catalog learning products, technology and services through Element K offerings. These include: vLab®: hands-on labs, instructor-led courseware, comprehensive e-reference libraries, technical journals, and KnowledgeHub™: hosted learning management platform. This makes NIIT the first and the best choice for comprehensive learning solutions, worldwide.
© 2010 Freeborders, Inc. All rights reserved
###