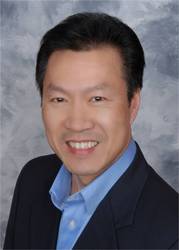 Our clients will benefit from Edward's diversified China and U.S. market expertise, industry knowledge, and proven leadership in using IT as a strategic tool to improve business performance
San Francisco, CA (Vocus) May 16, 2010
Freeborders, Inc., a global provider of consulting, technology and outsourcing solutions to the financial services and technology based industry, today announced the appointment of Edward Ng as Executive Vice President for Applications Lifecycle Services and member of the Executive Management team.
Edward Ng brings more than 25 years of global IT industry experience to the Freeborders team, with specific expertise in systems integration, e-commerce, and enterprise management solutions.
"Our clients will benefit from Edward's diversified China and U.S. market expertise, industry knowledge, and proven leadership in using IT as a strategic tool to improve business performance," said Jean Cholka, CEO at Freeborders. "With his appointment we also expand our Executive Team, a team of highly regarded industry and solutions leaders who help clients drive value to the bottom line."
As Executive Vice President of Freeborders' Application Lifecycle Services, Edward Ng will lead solutions team worldwide to provide clients with world-class e-commerce solutions and enterprise applications integration services.
Prior to joining Freeborders, Edward Ng served in executive roles at multinational IT companies, including Sun Microsystems, Computer Associates, Wipro, Keane, and LongTop. Being recognized for his pioneering ITO strategy work, Edward Ng has advised clients on a wide spectrum of outsourcing IT projects to offshore locations, such as India and China.
"I am thrilled to be part of the Freeborders team. My passion is to work closely with our clients and leverage our industry expertise to create value for their business and IT organizations," stated Edward Ng, Executive Vice President of Applications Lifecycle Services at Freeborders. "By partnering with Freeborders' seamless onsite and China offshore capabilities, our clients can recover from the current recession and meet future challenges with a highly efficient IT operation that is closely aligned with their business units."
Born in Guangzhou, China, Edward Ng moved to the United States in his early childhood. He graduated from the University of Delaware with a degree in Chemical Engineering. Edward Ng will be based in Shenzhen, China, to service Freeborders' global client base.
Freeborders has been operating in China since 1999. The company established large delivery centers in Shenzhen and Wu Xi, in addition to its offices in San Francisco, New York, London, and Hong Kong.
About Freeborders
Founded in 1999, Freeborders helps financial services, Internet services and retailing companies solve the most complex business challenges. The company provides global consulting, technology and outsourcing services through an integrated China to US delivery model. Freeborders enables clients to cost-effectively adapt their business infrastructure to market opportunities and changes, offering deep domain expertise, innovative thinking and strategic execution. Headquartered in San Francisco, the company has offices in London, Hong Kong, Shenzhen, and WuXi. To learn more, visit http://www.freeborders.com.
© 2010 Freeborders, Inc. All rights reserved
###