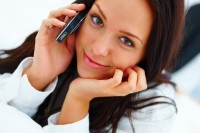 Helping fight phone spam one number at a time.
(PRWEB) September 30, 2011
Free Cell Phone Directory Lookup is a website that offers detailed information on virtually any phone number in the United States, Canada, and a few other countries. All of the phone number information on the website is free.
The Free Cell Phone Directory Lookup has many free-of-charge features including detailed demographic information on the phone numbers. Users can enter a phone number and find detailed data such as geographical location of the phone number which includes: city, state, and county. It will also tell you the population of the county when available. Also, Free Cell Phone Directory Lookup will show the time zone of the phone number, the Common Language Location Identifier Code, and rate center.
The website also has a comprehensive spam report section. Users can browse by phone number area code to see all caller complaints for that area code. It lists the phone numbers that have spam reported on them as well as the type of spam and comments regarding the complaint. This is useful because other users that get a spam call on their phone can browse by the area code to see if anybody has reported the number. If not, they can report it for future users that get a call from the same number. There is also a "Complaint Alert" section that displays alerts at the top of the page for easy viewing. This section will display any phone numbers that have had more than 1 complaint filed against. This allows users to quickly and easily see the phone numbers that have had the most complaints or spam reports.
One the most popular features on FreeCellPhoneDirectoryLookup.com is the "Who is Searching for Me?" feature. This tool allows users to enter their phone number to find recent search information for their phone number. Some of the information that is provided is time and date of the search, city where search was performed, and state where the search was performed.
FreeCellPhoneDirectoryLookup.com is excited for their new website features expects there users to be too. There are many useful features that will help all us fight spam as well as find information searches for our own phone numbers. The best part may be that all of this is free.
###