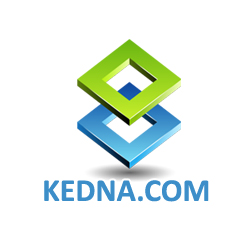 (PRWEB) July 21, 2012
Buyers, sellers, employers and job seekers in Central and Southern Georgia can now connect easier, more efficiently and at absolutely no cost, now that leading free classifieds website Kedna.com has added Atlanta classifieds and Marietta classifieds, respectively, to its expanding Georgia Classifieds section.
The addition of Atlanta classifieds and Marietta classifieds is part of Kedna.com's continued growth as the nation's largest advertising network. Unlike other free classifieds websites that cater only to visitors from major urban centers, Kedna.com targets nearly 19,000 local areas across the US – including big cities, small towns, communities and neighbourhoods.
"Each day, thousands of people visit our Georgia classifieds section," commented Jose Noriega, Vice President and General Manager of Kedna Classifieds. "They're either posting a free ad to promote their product, service, event, job opportunity or other news item, or they're searching for everything from rental apartments, to new and used cars, to concert tickets and more. By adding Atlanta classifieds and Marietta classifieds to our network, we help buyers, sellers, employers and job seekers in Central and Southern Georgia connect easily and efficiently."
Advertisers in Georgia and around the country can post an unlimited number of free classified ads on Kedna.com for 90 days, and re-post them at no charge once they expire. They can also enhance their ads by including their Twitter account, YouTube videos, and other extras. Plus, they can share their ads over Facebook, Twitter and Google +, and link back to their business website for valuable Search Engine Marketing exposure.
For more information or media inquiries, contact Jose Noriega at (305) 647-2200 or email j.noriega(at)kedna.com.
About Kedna.com.
Launched in the U.S. in 2006, Kedna Classifieds (formerly Best Way Classifieds) is a family-based company headquartered in Homestead, FL. Each month, Kedna.com attracts millions of unique visitors, who browse hundreds of thousands of classified ads, and thousands of businesses who are looking for powerful and cost-effective Internet marketing solutions. Currently, the website reaches 18,868 areas across the US – with more being added on a regular basis. Kedna.com's mission is to deliver free ads and affordable online advertising, as well as provide online marketing services to help businesses improve their online accessibility. Learn more at Kedna.com.