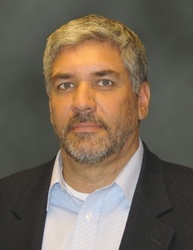 This reorganization reflects Freedom's convictions about how the company will flourish in an Internet-centric environment
IRVINE, Calif. (PRWEB) October 23, 2007
Effective immediately, Linda Fisk, Vice President of Marketing, will assume the additional responsibilities of leading the interactive classified lines of business, outbound telesales efforts, as well as local and national search products and services. Reporting to Fisk is Tom Rogers, Director of Call Center Operations, Mark Robertson, Director of Local and National Search, and Bret Jacomet in a newly-created position as General Manager of Classified Advertising.
Supporting Fisk in her expanded responsibilities, Jacomet will now be responsible for driving interactive recruitment, real estate, automotive and private party classified lines of business. Jacomet will work in partnership with Freedom's newspaper and broadcast divisions to drive the company's multi-media strategy for revenue growth through its extensive portfolio of diversified classified products - online, in-print and on-air.
"This reorganization reflects Freedom's convictions about how the company will flourish in an Internet-centric environment," noted Michael Mathieu, President of Freedom Interactive. "Linda and Bret have played key roles in the company's success and have grown in influence on both strategy and operations. These new roles empower Linda and Bret to drive the business forward at an accelerated pace to take full advantage of Freedom's strong brands, classified products and services and advertiser relationships."
"As the Internet continues to drive marketplace changes, we need to capitalize on opportunities to drive new and growing revenue streams through interactive initiatives, as well as opportunities to reach new audiences with online products and services," said Mathieu. "To accomplish that mission, we'll need to leverage our valuable newspaper offerings and television brands with our strong online properties to create more value for our customers. And we are confident this reorganization will allow Freedom to become more customer-focused while driving the business forward."
About Freedom Interactive
Freedom Interactive is a division of Freedom Communications -- a national, privately owned information and entertainment company headquartered in Irvine, California. Freedom Interactive owns and operates web sites coast to coast, each offering up-to-the-minute breaking news stories, extensive local content, and trusted local news coverage on demand. The company's web sites are associated with various Freedom Communications media properties including over 100 newspapers and magazines, such as The Orange County Register in Orange County, Calif., and The Gazette in Colorado Springs, Colo., as well as eight leading broadcast television stations.