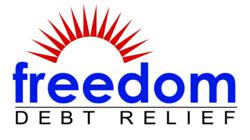 It is always a good time to revisit your budget, but no time is more appropriate than the weeks leading up to the holidays.
San Mateo, CA (PRWEB) October 11, 2011
Leaves are changing color and some retailers are already putting out holiday decorations, reminding consumers that the holidays – and holiday shopping – are closer than they may think.
With the uncertain economy, the dangers of holiday debt loom larger than ever, said Freedom Debt Relief (FDR) vice president Kevin Gallegos. "More than 14 million Americans remain unemployed, and unofficial numbers are far greater than that," he said. "Year after year, the holidays challenge people to avoid going into excessive debt, and this year, the pressure is on. Fortunately, people can take steps to manage their finances and remain in control of their spending and budgets."
Gallegos suggested the following six ways for households to manage their budgets to avoid going into additional debt this fall – and sail through the holidays without incurring a debt hangover.
1. Put away the plastic. Be very cautious not to pull out the credit cards when it is time to pay for purchases. Switch to old-fashioned cash for the purchases you can, and chances are you'll spend less and save more in the process.
2. Create a budget. "Most good things in life – career, marriage, children, even hobbies and vacation – do not occur without planning," Gallegos said. "For the same reason, everyone should plan their spending." To create a basic budget, list income on one side of a page, and both regular and periodic expenses on the other. If income cannot cover expenses, evaluate where to cut costs, or how to add income. If extra money is left over, use it to pay off debt or save for an emergency fund. "Planning puts you in control of your money," Gallegos said. "That control is the key to staying out of debt."
3. Break a budget into bite-size pieces. Some people find it very helpful to break their budget into shorter-term or more manageable amounts, Gallegos said. "If you are paid once or twice a month, consider breaking your income and regular expenditures (such as groceries) into weekly increments. For instance, decide how much discretionary spending room you have per month, and then divide that number by four, one for each week of the month." Each week, Gallegos suggested, withdraw one-fourth of the monthly total in cash. When the cash is gone, that week's spending is done. Fortunately, a new week will start in just a few days – and just about any expenditure can wait that long. "In fact, sometimes you will find that by waiting, you discover you no longer want or need to make that purchase," Gallegos said.
4. Eat out less. It may sound cliché, but commitments to these kinds of actions can make all the difference in getting out, or staying out, of debt, said Gallegos. The average American spends more than $2,600 each year eating out, which equates to about $50 a week, per person, he pointed out. With a median per-capita income in 2009 of $27,041, that means most people are spending, on average, about 10 percent of their income dining out. "Eating at home, or cooking at home and taking leftovers for lunch or dinner, is a time-tested way to hold onto your dollars. Challenge yourself to eat in, and funnel the savings to repay credit card or other debt or build a nest egg."
5. Consider a pre-holiday spending fast. A spending fast entails not spending any money except on necessities. That means no extras at the grocery store, no new or used clothing, no dining out, etc. "By focusing on only the things that are absolutely necessary, most people can quickly accumulate savings.," Gallegos said. "It requires some commitment, but it is a terrific way to accumulate significant savings to apply to a debt or use for upcoming holiday expenses so that you do not go into additional debt."
6. Start shopping now. For many people, Gallegos said, the holidays result in hundreds – or thousands – of dollars of debt piling onto credit cards. He suggests shoppers beat the debt monster by starting early. "Right away, make a list of all the people you want to give gifts to this year, and jot down some gift suggestions," he said. "Then, between now and the holidays, keep a watchful eye for sales, clearances, one-day bargains with coupons, or great deals at thrift stores and craft sales. Ideally, you can incorporate most of these purchases into your regular budget instead of going all out with a huge credit-card splurge at the last minute."
"It is always a good time to revisit your budget, but no time is more appropriate than the weeks leading up to the holidays," Gallegos said.
About Freedom Debt Relief (http://www.freedomdebtrelief.com)
Freedom Debt Relief provides consumer credit advocacy, also known as debt resolution, services. Working as an independent advocate for consumers to negotiate with creditors and lower principal balances due, the company has resolved more than $1 billion in debt for nearly 100,000 clients since 2002. The company is an accredited member of the American Fair Credit Council (formerly The Association of Settlement Companies) and a platinum member of the International Association of Professional Debt Arbitrators. FDR holds the Goldline Research Preferred Provider certification for excellence among debt relief companies.
Freedom Debt Relief is a wholly owned subsidiary of Freedom Financial Network LLC (FFN). Based in San Mateo, Calif., FFN also operates an office in Tempe, Ariz. The company, with more than 500 employees, was voted one of the best places to work in the San Francisco Bay area in 2008 and 2009, and in the Phoenix area in 2008, 2009 and 2010. FFN's founders received the Northern California Ernst & Young Entrepreneur of the Year Award in 2008.
###