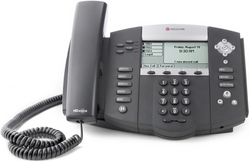 Channel Partners is a great venue to showcase FreedomIQ's powerful features, cutting-edge voice technology and the opportunity it represents to telecom professionals selling VoIP products in the marketplace
Yorba Linda, CA (PRWEB) August 12, 2008
Telecentrex LLC, a leading provider of hosted telecommunications services for small business, will help FreedomVOICE Systems in showcasing FreedomIQ, a business-class VoIP hosted PBX service at the Fall 2008 Channel Partners Conference and Expo held August 18th - 20th in Boston, Massachusetts.
Telecentrex has partnered with FreedomVOICE Systems to help market FreedomIQ to both small businesses and telecom professionals. FreedomIQ is a business-class hosted telephone service that integrates traditional PBX features with high definition voice quality and VoIP pricing into one package.
"Channel Partners is a great venue to showcase FreedomIQ's powerful features, cutting-edge voice technology and the opportunity it represents to telecom professionals selling VoIP products in the marketplace," says Tim Paulino, Co-Founder and CEO of Telecentrex. "The conference attracts telecom professionals from all over the country, most of which are looking for new and innovative services like FreedomIQ to offer their clients."
The FreedomIQ partner opportunity offers a multi-tiered, residual commission structure not offered by most VoIP hosted PBX providers. Paulino states that the partner opportunity is especially attractive to telecom installers who are currently looking to add a VoIP solution to their portfolio or those not satisfied with their current VoIP provider.
Chuck Cummings, a Senior Consultant with Telecentrex, cites two major differences between FreedomIQ as compared to its competitors: cutting-edge voice quality and its compensation plan for its partners. "FreedomIQ utilizes proprietary technology to protect the high definition sound quality offered through its service while the partner program offers a continuous stream of revenue through their hassle-free billing and support services," added Mr. Cummings.
Interested parties can learn more about FreedomIQ by contacting Telecentrex at 800-494-4641, visiting their website at NoHasslePBX.com, or stop by Channel Partners, Boston, booth #1026.
About Telecentrex, LLC:
Telecentrex markets a suite of advanced hosted telephony services that provide both front- and back-end services to existing telephone infrastructures. Services include virtual PBX phone systems, which allow small businesses to sound bigger and more professional, call capture hotlines, which provide real estate professionals with the ability to automatically generate leads 24/7, Internet fax services which enables anyone with a computer to send, receive and manage fax traffic without a fax machine, and televerification fraud protection solutions for online merchants. For more information, call 1-800-494-4641 or visit our web sites.
http://www.nohasslepbx.com
http://www.telecentrex.com
About Channel Partners Conference and Expo:
The Channel Partners Conference & Expo is a networking and educational event devoted exclusively to The Channel - agents, VARs, systems integrators, interconnects, wireless dealers and consultants - selling communications products and services. The biannual trade show is celebrating its 11th year by achieving milestones in the variety and number of attendees, exhibitors and sponsors. For more information, visit http://www.channelpartners.phoneplusmag.com.
###