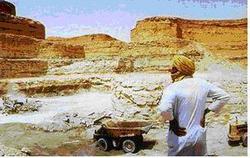 common understanding of the real facts behind the risks associated with nuclear proliferation will help bridge the political divide evident in the United States today and strengthen America's rightful image abroad as a source of stability and as a linchpin to peace and security worldwide
Manhattan Beach, MN (PRWEB) July 21, 2008
Freedom Press International announced today the release of "Trojan Whores ~The Road to Armageddon~ a Prophetic Retrospective by Jahred Kammen; the Last Liberal" (ISBN 978-0-615-19676-3) $19.95 retail at Freedom Press International; Baker & Taylor, book distributors, and Amazon.com.
The bombs we face are bigger than you can imagine. Jahred Kammen, CPA and CIA, is called upon to make a final record as fourteen thermonuclear truck bombs decimate the American landscape. The first bomb brings the entire state of New York to its knees, but chaos has only begun to take form. Machmud and Harazzi enjoyed their final stroll down 5th Avenue. Apart from scale, few surprises unfold in New York, but as sunrise brings a second thermonuclear truck bomb in Boston, the world begins to understand the gravity of the perils that lay wait.
"The end state of instability no longer rests as concept but stands as reality," opines Jahred. The final evidence of genius in evil has shown its face. The Lepers (aka the Liberal Elite) and the terrorists are united in victory.
The largest thermonuclear warhead detonated by the United States was born of operation "Castle Bravo" and exploded over the Marshall Islands on March 15, 1954. It required barely one cubic foot (one ton) of weapons grade fissile material. Castle Bravo was many times more powerful than the U.S. anticipated. The blast was equivalent to the eruption at Mt. St. Helens. It was 1000 times more powerful than "Little Boy", the atomic bomb that descended upon Hiroshima.
"A secret was revealed to the world that fateful day. It created a marker that Satan himself would envy," states Jahred. This was a marker not lost on Osama Bin Laden.
In 1961, the Soviet Union countered with "Big Ivan" - the "Tsar Bomb", a weapon designed to be 8000 times more powerful than "Little Boy". The Soviets built "Ivan" in 100 days from spare parts, but their brightest scientists feared that upon detonation, the earth might not hold. At their pleading, Khrushchev ordered Ivan's scale halved to 57 megatons before it was unleashed upon Northern Siberia. In our society, these facts are lost on most. What would the Islamists come to build? Would they show restraint for the benefit of the Infidels?
A "common understanding of the real facts behind the risks associated with nuclear proliferation will help bridge the political divide evident in the United States today and strengthen America's rightful image abroad as a source of stability and as a linchpin to peace and security worldwide," stated J.D. Russell, spokesman for Freedom Press International.
Commenting on the state of political tensions in the U.S. today, Jahred explained, "If you can't tell the good guys from the bad guys, things get complicated. Chaos ensues." A deeper understanding of the asymmetrical nuclear threat will create a bond among all free people and will help ensure that negotiations with enemies of the free world are founded on sound principles and objectives.
Spawned in the early 1930s, the atomic age was nearing the century mark as Jahred makes his record. Materials advances throughout the twentieth century would make building the thermal temperatures necessary to trigger an atomic primary nearly child's play. Osama understood what was required to destroy America and he knew it was something he could do. It would require time, patience and the Lepers veil, but three cubic meters of fissile material, hardly enough to fill the back of an old Toyota pickup truck, would be perfectly adequate to destroy the Great Satan. As Jahred would come to suggest, "There was no firestorm at Torra Borra. It would follow later on the Wings of the Beast."
"Trojan Whores" is uplifting and thought provoking. A "fact based prophesy", "Trojan Whores" explores the potential for, and the repercussions of, our worst nightmare, a large scale asymmetrical thermonuclear attack within the borders of America. With over 40 illustrations, "Trojan Whores" provides a compelling visual as well as narrative account of an array of societies most compelling dilemmas. "Trojan Whores" will challenge its readers to find common ground through timely insights into problem solving and by building a better understanding of the context within which many of tomorrow's most difficult decisions will need to be made.
About the Author:
Written in thinly veiled pseudonym, the author poses as Jahred Kammen. "Jahred is given the sight of many eyes and his record of what comes to pass contains important lessons for all."
About Freedom Press International:
Freedom Press International is dedicated to the defense of individual freedoms within diverse societies and to the protection of human rights everywhere.
"Trojan Whores ~The Road to Armageddon~ a Prophetic Retrospective, by Jahred Kammen, the Last Liberal", is available in soft cover at Freedom Press International; Baker & Taylor, book distributors, and Amazon.com. Order it now. Your future may depend on it.
Contact:
J. D. Russell, director of public relations
Freedom Press International
(402) 639-1040
http://www.freedompressintl.com/
or email: freedompressintl @ aol.com
###