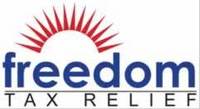 the process is more involved than those commercials may have you believe. It takes specialized expertise and knowledge of IRS systems.
San Mateo, Calif. (Vocus) March 24, 2010
As the April 15 tax filing deadline draws closer, a growing number of businesses advertising on television, radio and Internet claim to be able to reduce your tax bill – an enticing message for many Americans who are feeling the effects of the recession and may be unable to pay their tax bills this year.
But is it really possible to negotiate with the IRS and get a tax bill reduced?
Yes, says Jeff Staley, managing partner of Freedom Tax Relief LLC. Through a process known as tax resolution, the IRS may provide some settlement options. However, says Staley, "the process is more involved than those commercials may have you believe. It takes specialized expertise and knowledge of IRS systems."
Staley offers these pointers on how tax resolution works and how to determine if it's right for you:
1. File a return: Even if you cannot pay your tax bill, file a return. Not filing is the single biggest mistake people can make in terms of staying in the good graces of the IRS, according to Staley. Filing late incurs penalties and interest, making a bad situation worse. The penalty for filing late is 5 percent of the tax due on a return – each month. Penalties max out at 25 percent for returns that are one year late. In addition, a taxpayer paying late will pay monthly interest at 0.5 percent of the unpaid amount each month. Interest also accrues on the balance owed. The bottom line: Filing a return one year late can result in penalties and interest that add as much as 38 percent to the tax owed on a tax return.
2. Get an extension: If for some reason you cannot complete your return, file an extension (IRS Form 4868). You might still have penalties, but they will be less than if you simply do not file.
3. Determine if you have "reasonable cause": Taxpayers who absolutely cannot pay taxes should contact the IRS. "It may sound scary to contact the IRS, if you avoid the situation, it will only get worse," Staley says. "The IRS has many tools to find tax evaders and obtain the money that they owe." The agency's policies may limit penalties for taxpayers who contact the IRS or pay a late bill voluntarily (for serious scofflaws, IRS policies offer reduced or no jail time if the taxpayer comes to them first). For those who cannot pay because of a death in the family, serious illness, financial records lost in a natural disaster, or reason the IRS deems "reasonable cause," the IRS may waive penalties after being contacted by the taxpayer.
4. Negotiate on your own with the IRS: Taxpayers with tax debts of less than $10,000 often can manage the payment on their own or via an installment plan arranged directly with the IRS.
5. Employ tax resolution assistance: When individuals cannot pay tax liabilities of $10,000 or more, specialists can negotiate directly with the IRS on behalf of these consumers, helping them obtain settlements. Tax relief specialists usually are attorneys, enrolled agents or certified public accountants with special training and experience. These experts can navigate the intricacies of IRS forms and calculations, help consumers understand the criteria the IRS imposes, and then help them get back into good standing with the IRS.
Depending on the severity of an individual's situation, two types of IRS settlement are available:

An offer in com¬promise reduces the principal, interest and penalties owed to the IRS.
An installment agreement is a payment plan for the amount due and often includes reduced penal¬ties.
"Tax resolution with the help of trained professionals absolutely can help individuals with serious tax debt," explains Staley. The key is to take action. "Do not let overdue taxes languish," he warns. "The IRS is serious -- and increasingly aggressive -- about tax collection and evasion. Tax debt can result in a lien on a house or garnished wages."
About Freedom Tax Relief (http://www.freedomtaxrelief.com)
Based in San Mateo, Calif., Freedom Tax Relief (FTR) provides consumer tax resolution services, helping financially distressed individuals resolve IRS problems. Working directly with the IRS on behalf of clients, FTR boasts a client savings rate of more than 85 percent on IRS settlement cases. The company, which has served more than 7,000 consumers since 2002, is a wholly owned subsidiary of Freedom Financial Network LLC (FFN).
###