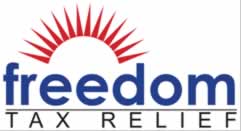 Nearly 40 percent of taxpayers have yet to file. It's time for those people to get serious about completing their tax returns.
San Mateo, CA (Vocus/PRWEB) April 13, 2011
With the U.S. federal income tax filing deadline just five days away, many U.S. taxpayers are still preparing to file their returns, and Freedom Tax Relief, LLC has provided a tax-filing checklist to assist in the process.
"The IRS has reported that it has received some 89.7 million income tax returns so far, about 63 percent of the 141 million returns they anticipate for 2010," said Jeff Staley, managing partner of Freedom Tax Relief. "That means that nearly 40 percent of taxpayers have yet to file. It's time for those people to get serious about completing their tax returns."
The Internal Revenue Service in the past has reported that people who will receive a tax refund usually file earlier than those who do not expect a refund. Many people who owe taxes or expect to break even have yet to complete their returns. To finish preparing their tax returns, Staley suggests taxpayers review these items:
1. Gather all needed information before beginning. Many online resources can provide a checklist of materials needed to prepare an income tax return. Tax preparers or tax preparation software will also provide those lists. In general, taxpayers need data about their income, expenses (especially for business and home purchases), charitable contributions and medical expenses. Taxpayers should collect this information before sitting down to complete the return.
2. Complete the income tax return form. People who have a simple return, without business income and without prioritizing deductions, can often complete a free form, available online from the IRS. For more complex situations, carefully evaluate needs before selecting forms.
3. Check the completed form for errors. Even if a professional tax preparer completed the form, filers should read through their returns to be certain they understand them and do not find discrepancies. Tax return software usually provides an error review; taxpayers should take advantage of that utility to check for and correct common errors.
4. Check with a tax expert to answer questions. If serious questions arise as a taxpayer reviews the tax return, it is worth the investment to obtain answers from a tax expert. Some online services will respond to questions for a fee. A professional tax preparer often will charge as much to review a return as to complete it in full. Some tax preparers will answer questions regarding a self-prepared or online-prepared return for a fee.
5. Don't forget to file! Taxpayers who complete their forms early are at risk of putting the forms aside and forgetting to actually file, either by mail on via the full online e-file process.
6. Follow up to be sure the form was accepted. Those using an e-filed form will receive a receipt confirming that the IRS received and accepted the return. Many states provide similar confirmation. It is important for taxpayers to watch their email or check back with the e-file system to confirm receipt and acceptance of the tax return.
7. Keep documentation in a safe place. After filing, it remains important that taxpayers retain all documentation that pertains to the income tax return. Many of these documents must be available for review for seven years following income tax filing (check with a tax specialist to determine specific requirements). Taxpayers should carefully store information including W-2 forms, 1099 forms, and proof of expenses and charitable contributions in files labeled with the tax year, kept in a safe place.
8. Revise W-4 if needed. Taxpayers who wind up making significant payments of taxes to the IRS on filing day might wish to revise their W-4 forms to have more taxes withheld from their paychecks this year. Greater withholding will ensure that more tax is paid to the IRS throughout the year, and that less is required in the next tax filing season (assuming income and other financial considerations remain the same).
9. Save for estimated taxes if needed. Similar to the above, if a taxpayer has, or starts, a business, he or she might be required to file quarterly estimated income taxes. If that is the case, the taxpayer should plan to save a portion of each month's income to cover those taxes. He or she should also calendar a reminder to make those quarterly payments on time to avoid penalties and interest.
For more information on understanding taxes, avoiding tax debt problems and finding tax debt resolution help, consumers can download, at no charge, Freedom Tax Relief's consumer guide at http://www.freedomtaxrelief.com/four_steps.php.
Freedom Tax Relief (http://www.freedomtaxrelief.com)
Based in San Mateo, Calif., Freedom Tax Relief (FTR) provides tax representation services. Working directly with the IRS, FTR helps individuals and businesses prepare back tax returns, become compliant with the IRS, determine the optimal IRS tax resolution program and resolve tax problems. Since inception, FTR has achieved a savings rate of 87 percent on IRS-accepted offers in compromise. The company, which has served nearly 9,000 consumers since 2004, is a wholly owned subsidiary of Freedom Financial Network LLC.
###