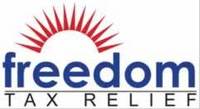 To get your lowest tax bill, step back and do some planning before the end of the calendar year. This is the time to make sure you do not end up with unexpected tax debt.
San Mateo, Calif. (Vocus) November 2, 2010
Leaves are falling and holiday decorations are already appearing in stores -- which means tax payers have just a few weeks left to take tax breaks before the end of the year, says Jeff Staley, managing partner of Freedom Tax Relief LLC.
U.S. tax payers must act before the end of the year to secure many tax benefits. Other tax credits or tax deductions require people to plan in advance, Staley said. "To get your lowest tax bill, step back and do some planning before the end of the calendar year. This is the time to make sure you do not end up with unexpected tax debt."
Freedom Tax Relief provided this year-end tax planning checklist:
1) Know the facts. Before the year is up, organize receipts and records. Planning now will save time when filing a 2010 tax return and allow time to obtain any additional necessary documentation. Pre-planning also allows tax payers to maximize their deductions now.
2) Do a test run. Find a copy of last year's tax form, either from computer software or at the IRS website. Fill it out, using this year's numbers, to estimate whether the 2010 tax filing season will bring a refund or a bill.
3) Plan donations to get deductions. When donating household items and clothing to a charity, givers should be sure to get a receipt. Free online tools, such as ItsDeductible, can help calculate the value of donations. Monetary donations should be given before Dec. 31 to get credit on this year's taxes. Other potential donations include unneeded vehicles or stocks and investments. "Always get a receipt, and keep it in a safe place," Staley said. "Talk with a tax advisor if you are in doubt about a donation's value."
4) Spend FSA dollars. Many employers offer flexible spending accounts (FSAs). These accounts can reduce tax bills by letting tax payers use pre-tax dollars for medical care and/or child care. Employees who do not use the money in their accounts by the end of the FSA year lose that money. Some FSAs expire at year-end, others at a different time during the year. To use up remaining funds, Staley suggested learning more about FSA-qualifying expenses from the IRS website. These can include medications, contact lenses, household first-aid products, doctor and dentist visits and more.
5) Add up medical bills. If medical and dental expenses for 2010 add up to more than 7.5 percent of household adjusted gross income (AGI), they might be tax-deductible. At that point, all medical expenses for the year can reduce the tax bill. Tax payers who have expenses close to that amount might think about scheduling other needed care to reach the deduction and minimize out-of-pocket costs.
6) Save for retirement. Many retirement contributions are tax-deductible. Check with a tax planner to see how best to make tax-deductible investments for the future.
7) Pay ahead on student loans. Many people with student loan debt are eligible to deduct up to $2,500 that they have paid in student loan interest. This deduction is "above the line," which means it lowers adjusted gross income. That can help taxpayers qualify for other deductions or benefits. But unless Congress extends existing tax cuts that are set to expire this year, student loan interest deductions will change next year, and interest paid will be deductible only during the first 60 months of loan repayment. Graduates who have been paying a loan longer than five years might consider making extra payments this year, if possible, to make the most of the deduction.
8) Estimate next year's taxes. It is a good idea to estimate next year's taxes and plan based on the estimate. This is especially important for people who will be impacted by the expiring tax cuts. All tax brackets are likely to increase. Major changes are in store for married couples and parents, as well as people who owe estate tax. Those who must pay estimated income taxes can estimate their 2011 earnings to sketch out their tax burden.
It is important for people who cannot pay their taxes to plan ahead and be honest with themselves, Staley said. "People who owe back taxes, or who are afraid they will not be able to meet their tax obligations, should know that help is out there."
Freedom Tax Relief, Staley's firm, employs a staff of tax debt resolution specialists who are skilled in dealing with the IRS.
Freedom Tax Relief (http://www.freedomtaxrelief.com)
Based in San Mateo, Calif., Freedom Tax Relief (FTR) provides tax representation services. Working directly with the IRS, FTR helps individuals and businesses prepare back tax returns, become compliant with the IRS, determine the optimal IRS tax resolution program and resolve tax problems. Since inception, FTR has achieved a savings rate of 87 percent on IRS-accepted offers in compromise. The company, which has served nearly 8,000 consumers since 2002, is a wholly owned subsidiary of Freedom Financial Network LLC.
# # #