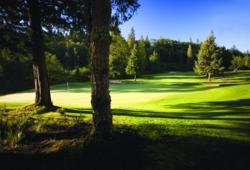 Port Ludlow Resort and Golf Course is proud honor the men and women who served and sacrificed to protect our country's freedom.
Port Ludlow, WA (PRWEB) November 08, 2012
Port Ludlow Golf Club would like to thank our Veterans on Veterans Day. All active duty or retired duty military enjoy free golf on Saturday or Sunday, November 10th or 11th.
With a $10 donation that will be donated to The Folds of Honor Foundation. http://www.foldsofhonor.org/. Cart fees not included.
All non-active duty Veterans Day Golf Special November 10th and November 11th only $35 cart included. Donations will also be accepted for The Folds of Honor Foundation.
Space is limited to make tee times please visit http://www.portludlowresort.com or call the pro shop, at 360-437-0272.