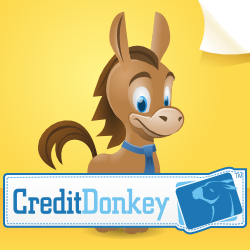 Freelancing opportunities continue to increase.
Los Angeles, CA (PRWEB) October 26, 2011
CreditDonkey, a credit card comparison website, has dug into freelancing, uncovering interesting information in its latest infographic "The Freelancing Revolution". The infographic answers the questions asked by many: who is freelancing, who is hiring freelancers and how are they all benefiting.
Infographic: http://www.creditdonkey.com/freelance.html
With the explosion of free internet video chat, internet billing and payment systems and employment websites devoted to freelance gigs, the number of American employees turning to freelance as a full-time employment alternative has dramatically increased. In fact, as of 2009, more than 17 percent of the 14 million self-employed workers in the U.S. considered themselves independent contractors or freelancers.
"Many Americans think of freelancing as a small supplemental activity," said Charles Tran, founder of CreditDonkey. "But what they don't realize is that these individuals are making just as much – sometimes even more – than they previously earned in a traditional work environment. Freelancing is not only providing them some extra spending money but it's also covering rent, credit cards and other debt and bills."
As revealed by the infographic, while freelancers are diverse, they tend to be well educated and slightly older than traditional employees; they also reign from all over the world:

Slightly more educated: 36 percent of contractors have a Bachelor's degree as opposed to the 33 percent of traditional employees who have earned a Bachelor's degree
Older: While the greatest segment of traditional employees are between 20 to 34 years old, the largest segment of independent contractors are 65 years or older
Worldwide: Thanks to the internet, employers are able to secure contractors from virtually every area of the world; but the following are the top freelancing countries: India, Pakistan, Bangladesh, United States and Philippines.
The infographic also sheds light on who is hiring these contractors, zeroing in on the industries that utilize freelancers and countries in which the companies are headquartered:

Industries: While freelancing is a possibility in many industries and professions, the opportunities are most concentrated in the following industries: sales, IT, creative services, marketing and operations
Headquarters: Companies around the world are now securing the services of freelancers, with the greatest number headquartered in the following countries: U.S., U.K., India, Canada and Australia
Outsourcing in the U.S.: Within the United States, companies based in California, Texas and New York hire the greatest number of employees online
Perhaps the most interesting aspect of freelancing is discovering how the freelancers and employers are benefiting from the nontraditional work arrangements. As highlighted by the infographic, it's been found that many freelancers actually experienced increased earnings and an overall better outlook on work:

High earnings: In 2010, the average freelance salary was $68,000 versus the $46,800 average income in the U.S.
High satisfaction: When asked if they would prefer a more traditional work environment, less than 1 in 10 independent contractors indicated they would prefer to return to a traditional work arrangement
Employers are benefiting, too. Not only are they seeing employee cost savings, they also have the potential of getting higher quality, more specialized work, making freelancing a true win-win experience for all involved.
"With technology continuing to evolve, I wouldn't be surprised to see the number of freelancing opportunities continue to increase," said Tran. "Many individuals and employers enter into a freelance situation quite hesitant. But in the end, most find that it's a mutually beneficial experience and they start to seek out other similar opportunities."
Independent contractors and freelancers can visit CreditDonkey to compare small business credit cards. The folks at CreditDonkey publish credit card reviews, comparisons and deals to help entrepreneurs make informed credit decisions.
###