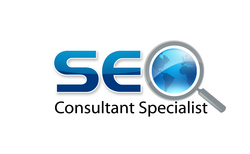 Hayi has been excellent to work with - he understood the requirements immediately and provided excellent work output & advice of the subject of SEO for our website. I would highly recommend Hayi to anyone needing advice on the SEO related content and structure of their websites
Lahore, Pakistan (PRWEB) September 18, 2008
Mr. Abdul Hayi Mansoor, SEO Consultant Specialist based in Lahore, Pakistan has achieved a milestone in professional Search Engine Optimization, SEO consultancy as he successfully completes 1000 hours with ODesk, a leading freelance portal. Mr. Mansoor became part of the ODesk in September 2007, and with still a week to go before the year ends, he has already completed 1000 successful hours of work as a Freelance SEO Consultant, Specialist and Expert.
Mr. Mansoor is currently rated among the top SEO Specialists in the World. He takes pride of his work and of the fact that his website appears among the top ten searches for the term 'SEO specialist'. This is a big achievement. All of this was possible due to his focus and application of his acumen of the knowledge of the subject to reach the heights. He has implemented several successful SEO projects and carries a long list of satisfied clients, from across the Globe, on ODesk. One of his clients from Australia, for whom he has worked as the 'Website SEO Manager' for185 hours and got a rating of 5.0/5.0 by him, says "Hayi has been excellent to work with - he understood the requirements immediately and provided excellent work output & advice of the subject of SEO for our website. I would highly recommend Hayi to anyone needing advice on the SEO related content and structure of their websites". According to Mr. Mansoor, he believes that "This is a great achievement and it has always been a pleasure to provide quality SEO advice to all my clients across different countries and continents including the USA, Canada, Australia, and UK. I charge relatively more than other Pakistani and Indian SEO specialists because my work is quality driven. That is something reflected in the slogan of my site which reads 'The Race for Quality Has No Finish Line'! I trust that quality is much more important than quantity in SEO jobs."
About Us
Mr. Abdul Hayi Mansoor, SEO Consultant Specialist, started his Search Engine Optimization career in 2001 as a freelancer. Seven years later, now he is one of the best SEO Consultant Specialists in the World. In addition to his worldwide consultancy services, Mr. Mansoor also provides SEO training in Pakistan and Dubai. For further information, please visit his website: http://www.seo-consultant-specialist.com .
###