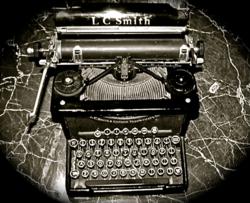 Hello Brooklyn!

Receiving 5,850 views and 48 thumbs up in only a few days is a great start!
New York City, NY (PRWEB) January 07, 2013
Freelance writer, Rachelle Nones, celebrated the arrival of 2013 by launching an email newsletter.
Rachelle knows what it's like to regret signing up for an email newsletter because of too frequent daily delivery and high-pressure sales pitches disguised as news. She plans to distribute her new "Unleashed Pen" newsletter only three or four times per year so subscribers actually look forward to receiving it. Subscribers are located mainly in the United States but there are exceptions to the rule. Her first subscriber hailed from Australia.
Featured, is news on Rachelle's activities, such as her recently penned blog post on the Brooklyn Downtown Star's website. Rachelle said, "Hello Brooklyn! Receiving 5,850 views and 48 thumbs up in less two days is a great start."
Rachelle also plans on featuring content creation tips and social media resources that are useful to subscribers. During January, new subscribers receive a special editing offer just for signing up! Click on the enclosed link to subscribe to her newsletter.