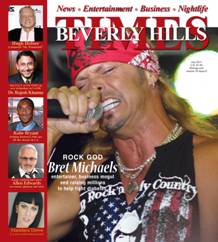 Free Web based LASIK Evaluator will help people all over the world
Beverly Hills, CA (PRWEB) September 08, 2011
Khanna Vision Institute's Medical Director, Rajesh Khanna, MD announced today that they have launched a free web based LASIK evaluator.Dr. Khanna said " We believe in safety of LASIK vision correction and right of people to have true information. This free offering of the self LASIK evaluator, will help increase safety. It will help people all over the world. Khanna Vision Institute had observed LASIK had become synonymous with vision correction surgery. Still after a decade a lot of myths exist about the surgery. Proliferation of material on the internet have added to the confusion. The LASIK evaluator will help to clarify some issues and would prove to be beneficial to people from all walks of life. Based on feedback the Free LASIK Evaluator would be refined.
Dr. Khanna is known as the LASIK surgeon to the stars, as he has performed over 10,000 vision correction procedures on many Olympic medal winners and Hollywood personalities like Disney stars Brenda Song and Corbin Bleu, "Hercules" Kevin Sorbo, UFC champion fighter Bas Rutten, and Butch Patrick who played Eddie Munster. He also performs Intacs Surgery for keratoconus.
Khanna is a voluntary member of the UCLA faculty, as well as of the American Academy of Ophthalmology and the American Society of Cataract and Refractive surgery.
The Khanna Vision Institute has centers in Beverly Hills at 240 S. La Cienega Blvd. #250 and Westlake Village at 179 Auburn Court #1.