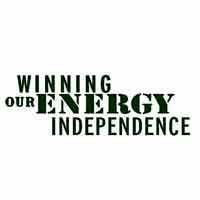 Winning Our Energy Independence: An Energy Insider Shows How
Los Angeles, CA (Vocus) August 15, 2007
At last, a voice that cuts through the propaganda and puts all the pieces of our nation's energy puzzle together in plain English while providing practical, common-sense answers.
S. David Freeman, the energy guru known as the "Green Cowboy," has written the first must-read book that tells the American people the truth about this country's dependence on foreign oil, dirty coal and dangerous nuclear power -- what he calls the "Three Poisons."
His new book, "Winning Our Energy Independence: An Energy Insider Shows How," delivers a wealth of facts and candid opinions on renewable resources with blunt straight talk. His message: We have all the renewable energy we need to wean ourselves from the Three Poisons and create a sustainable future for our planet.
Solar, wind and biomass energy, harnessed on a mass scale using existing technologies, can easily meet the nation's electrical needs, Freeman says. These are renewable energy resources. He calls for a concerted 30-year effort to close aging coal-fired and nuclear power plants and replace today's cars with plug-in hybrid vehicles.
Freeman charges that the reason we aren't already using more renewable energy is that oil companies and electrical utilities have waged a slick campaign to deceive Americans:
"The folks who sell oil, coal, and nuclear reactors spend tremendous amounts of money convincing the American people that what they sell is economical, safe, and clean. They contribute huge sums of money to the politicians who repeat their propaganda. How often have you heard phrases such as 'clean coal,' 'safe nuclear power,' 'clean diesel,' or 'low-level radioactive waste'?
"These phrases are images invented by highly paid, highly skilled advertising firms. But these claims are lies. There are even ads on TV and in the newspapers featuring pristine landscapes and young, freshly scrubbed spokespeople advertising coal as a clean energy resource. This is ridiculous. Coal is inherently filthier than dirt itself. The current energy industry has quite masterfully succeeded in lulling many Americans to sleep on the dangers of the poisons they sell while portraying renewables as a distant dream."
Freeman speaks from half a century of experience working in the energy industry and as a federal energy policymaker. Trained as both an engineer and a lawyer, he joined the Federal Power Commission during the Kennedy Administration and helped develop energy policy for Presidents Johnson and Nixon (he even had a hand in the creation of the Environmental Protection Agency).
President Carter appointed him to chair the board of the Tennessee Valley Authority and he would later head other major electrical utilities, such as the Lower Colorado River Authority, the Sacramento Municipal Utility District, the New York Power Authority and the Los Angeles Department of Water and Power.
Freeman has received awards from organizations such as the Los Angeles Coalition for Clean Air, Global Green, and the National Wildlife Association for his commitment to renewable energy, clean air and clean water. Today, Freeman serves as the president of the commission overseeing the Port of Los Angeles.
David Freeman's new book, "Winning Our Energy Independence: An Energy Insider Shows How" will be available to the public after October 1. David Freeman is an enthralling speaker. He is available now for speaking engagements and interviews to discuss winning our energy independence by relying on renewable energy resources.
###