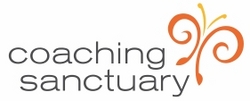 Members describe Coaching Sanctuary as their secret island, far from the pressures of the everyday world. Everything that happens here supports their journey to a better life.
Corte Madera, CA (PRWEB) January 15, 2010
Anyone who has ever worked with a life coach knows how effective—and how expensive—the guided transformational process can be. Coaching Sanctuary has developed an affordable online application for women over 40 that is highly individualized, interactive, and supportive. The site offers women a variety of powerful tools for growth and personal fulfillment.
"We created Coaching Sanctuary for those who seek to enrich their lives and inspire users to find deeper meaning, more abundance, community support, and opportunities for giving," says Bettina Jetter, co-founder of Coaching Sanctuary.
During the site's introductory phase, membership is free.
Key components of the application include:

An interactive home screen that allows the user to personalize her journey with a photo and personal pledge
The journey, a self-guided coaching tool that gets her started on her personal transformation, complete with introductory videos to set the stage for each phase of the process
A goals and vision board that helps the user to set personal goals, schedule practices and actions, and visualize a new life with customized photos and images
A journal to capture thoughts, feelings, and experiences as the user moves through the process, inspiring quotes, words and images to inspire journal writing, and a timeline to revisit previous entries
A progress barometer and emotional barometer for reinforcement.
Coaching Sanctuary invites all women over 40 to join for free. Sign up at http://www.coachingsanctuary.com.
About The Coaching Sanctuary Founders:
The story behind the Coaching Sanctuary began long before Bettina and Mike Jetter sat down to map out their business plan. It started with Mike's diagnosis of Leukemia and the realization that life is finite, and time is precious.
When Mike's illness turned the corner and his recovery was certain, the couple pledged to leave some sort of legacy in the form of meaningful products that positively impact people's lives. Their first "invention" was a technology designed to make a significant difference in the way people use their computers to produce results. This was Mindjet, with its flagship product MindManager, the leading application for mind-mapping and visual collaboration worldwide.
Following Mindjet's launch and successful growth, they co-authored an inspirational book: The Cancer Code — How a Journey Through Leukemia Led to a Software that Changed the Way People Work. Their story was featured in the Wall Street Journal, Financial Times and other press, and in 2004, the Jetters received Ernst & Young's Entrepreneur of the Year Award for Information Technology in Germany.
After experiencing so many life transitions, the Jetters realized that positive change must start from within. With this knowledge and the introspection that came from writing their book, the Jetters set their minds to their next enterprise. The Coaching Sanctuary online solution is based on the premise that, while none of us intentionally wishes to waste the precious gift of time, it's all too easy to simply coast along—until life itself wakes us up, forces us to take stock, and makes us start asking questions.
How do I want to spend the rest of my life?
What can I do today to start achieving my goals?
Where can I find guidance to help me plan a life of purpose?
Follow Coaching Sanctuary on Facebook.
# # #