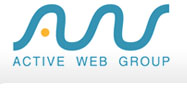 By offering our customers a Free Press Release with SEO when they sign with Active Web Group for Search Engine Optimization Marketing, we can jumpstart their campaign while the long term benefits of organic search are just getting underway
Hauppauge, NY (PRWEB) August 28, 2012
Active Web Group, Inc. (AWG), the award winning online marketing company headquartered in Hauppauge, New York, today announced a Free Press Release with SEO, a $500 value, for firms that sign for Search Engine Optimization marketing. Search Engine Optimization is a customized strategy to enable websites to become more visible to search engines such as Google, Bing and Yahoo. The long-term goal for SEO campaigns and initiatives is most often more leads and conversions. For ecommerce sites, the goal is generally greater revenue and an increased ROI. Well-optimized websites rank well on the major search engines which is a key factor in achieving online business' success. By offering new clients a Free Press Release with SEO, Active Web believes they will be jump-starting the firm's efforts to assist online businesses to achieve their goals.
Optimizing a website takes time ranging from several months to as long as a year. So when beginning an SEO strategy for a client's website, supporting Internet marketing tools such as press releases can help 'fill in the gaps' until resilient and long lasting organic search initiatives take hold. This way, online firms can see positive results almost at once while the techniques that bring lasting results continue to develop.
"In support of a company's SEO marketing a succinct and well-placed press release may also serve as a vehicle for higher search engine rankings and increased profits," states Pat Norton, Vice President and Director of Business Development, Active Web Group, Inc. "These releases may be optimized as well so that our client's company may reap SEO benefits indefinitely," he adds. "By offering our customers a Free Press Release with SEO when they sign with Active Web Group, we can jumpstart their campaign while the long term benefits of organic search are just getting underway," Norton concludes.
Active Web Group has a long and substantial track record utilizing Search Engine Optimization initiatives to promote businesses of every size and across many diverse industries. Their SEO strategies for their clients are designed to generate high search engine rankings, more relevant site traffic and increased conversions.
Why Offer A Free Press Release With SEO?
The standard fee for a press release written and submitted by AWG is $500. So why would the Company forgo making a profit by offering a free press release? The answer is simple. Sometimes the best way to showcase AWG's range of services is to demonstrate to their clients how their sites may benefit. Often when shown the press release response rate- which usually translates into more quality site visitors and increased conversions, clients opt for regular press releases and submissions in addition to their SEO campaigns.
A full-service agency, Active Web Group also has extensive experience in Web Design and redesign, Digital Media, Programming (all proficiencies including php, asp and asp.net), Email Marketing, Social Media Marketing, Graphic Design, E-Commerce, Magento Ecommerce, WordPress Ecommerce, custom solutions and Pay-Per-Click Marketing.