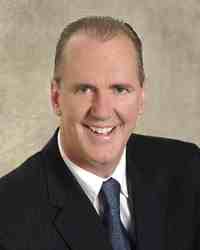 I love helping people learn languages
Danville, IL (Vocus) July 9, 2010
Bookselling giant Barnes and Noble has invited bestselling foreign language author and teacher Mark Frobose to teach its customers Spanish for free starting July 12th. Enroll now for free Spanish lessons from a trusted expert.
Frobose, a multilingual language teacher and bestselling author of over 60 books and recorded language programs actually volunteered for this assignment.
"I love helping people learn languages," said Mark, who appears regularly on radio and TV as a guest language expert from coast to coast.
Whether you've heard of Mark Frobose or not, plenty of satisfied customers and admirers have.
World class consultant and bestselling author Alan Weiss says that Mark Frobose is the leading language expert in America today. He encourages language learners to try Mark's creative and unconventional methods.
Dennis Miller called Mark 'brilliant' in a live radio interview before an audience of two million listeners.
Mark's students rave about how they learned languages through his teaching. Columbia University 30 year veteran professor Gautam Dasgupta learned French so well with Mark that he encourages others to profit from Mark's excellence as a language teacher.
Syndicated radio talk show host Leslie Marshall says that her interview with Mark was fascinating and that she enjoyed talking with him.
California law judge Ken Merrill credits Mark for his rapid progress towards fluency in Spanish and thanks him for creating a great language-learning tool.
U.S. Foreign Service Diplomat Lawrence Walker states that Mark has cut through the nonsense surrounding language learning and guarantees anybody that follows Mark's unique and unconventional language methods will enjoy the language learning journey almost as much as the eventual destination of fluency.
Tenured French and Italian university language professor Beverly Allen Ph.D. of Syracuse states that Mark's teaching is so good that she would choose Mark Frobose's unique language methods over all others any day because he teaches you how to learn Spanish fast and easy.
Insurance brokers, judges, business analysts, career diplomats, college professors, business owners, and even Mark's students at the University of Illinois have rated Mark as an excellent and brilliant instructor.
The fact is that Mark Frobose is now America's only living creator of a dominant and successful language method, a major language memory technique, and is the sole author and creator of an entire series of bestselling audio language programs called 'Behind the Wheel' which are now published through Macmillan Audio of New York.
"I failed my way to language success," he says. "And I am a man in love with the languages, cultures, and cuisines of the world." Mark goes on to say emphatically, "And helping others learning languages is always at the top of my list."
And what about other language methods and programs?
Mark Frobose responds that all methods work to a point, but that we should not buy into all the hype we hear about certain expensive computer based language programs.
"There is a key that will unlock your future fluency in any language," offers Frobose. "And that key should not cost you an arm and a leg." He goes on to say that he does not endorse methods that make you guess at meanings and that claim to be the fastest and best way to learn a language.
"I'm teaching for free through B&N's online bookclub tutorial starting July 12th. I will be helping people to become conversational in 'español,'" explains Mark. "There is even an opportunity for participants to win a free 'Behind the Wheel Spanish Express' program by going to http://bookclubs.barnesandnoble.com/t5/Behind-the-Wheel-Spanish/bd-p/Behindthewheel ," Frobose adds.
Mark's language teaching philosophy is as simple and straightforward as he is. "I am about simplifying languages to the point that anyone can become functionally fluent quickly and easily in the language of their choice," says Mark, who himself is fluent in seven languages and conversational in many others. "My life and the success of my students are living proof that my unconventional methods really get results."
For a limited time, Mark's website, http://www.frobose.com is offering free language tips and advice on how to learn any language quickly and easily. Mark is also available on a very limited basis as a consultant and private instructor. For media interviews, sponsorship opportunities for Mark's upcoming talk radio program, and for language links, go to http://www.frobose.com. Mark's Behind the Wheel language programs and downloads are available everywhere online and at Barnes and Noble bookstores as well as wherever audio downloads are sold.
Visit Mark's blog at http://blog.frobose.com for free tips and language insights.
###