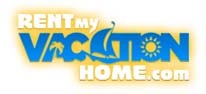 From Rent My vacation Home to all Santa's in the world thank you from Rent My vacation Home and all of our employees and 70,000 home owners throughout the United States.
New York, New York (PRWEB) December 14, 2011
Santa entertainers who want to enter for a 1 week vacation home free of charge just go to Rent My vacation Home dot com web site and go to the list Page. Enter to win the trip and use your last name then code Santa in parenthesis's and these will be pulled for only Santa Claus entry's which increase your chances Santa.
Santa actors are tired for now, but they were seen at all hospitals and parades everywhere in the world. Santa actors do not even have to enter themselves a co worker or sponsor can do so for them.
The Home Santa can win can be any of our rental homes listed and we will gladly pay the week for Santa (entertainer of course). The Trip does not include transportation.
Mr. Kalin CEO said "why not reward the Santa actors in a special way as they are the real heroes of our culture. I see the Santa actors who for almost free spread cheer to children some terminally ill in hospitals who still smile when the actors come into the room".
"This has been the best year Rent My Vacation Home dot com has ever had why not reward the Santa actors for all they do". Said Kalin
"Rent My Vacation Home dot com tries to help all charities but this promotion is the one I like the most." said Kalin.
For more information please call 800-699-7684
###