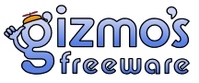 Sydney, AU (PRWEB) October 8, 2009
Security consultants charge hefty fees for customized computer security advice but from today users can get that advice for free using a new service at the Gizmo's Freeware website. The wizard-based system asks users nine questions about their computer setup, technical knowledge and level of risk and then suggests free security software tailored to their specific needs.
The new system took a team of security experts from the site over six months to develop. "We had to analyze dozens of different situations and then determine the most appropriate combination of free security software for each", said Ian Richards, the leader of the development team. "This was no easy task as you have to find product combinations that work well together. Then you have to balance the level of protection with the users risk profile and their ability to use the recommended software."
All of the recommendations are based on the use of free security software but according to the developers, the suggested combinations provide industrial strength protection. "In the software world 'free' doesn't mean second rate," said Richards. "In fact many of the free products we recommend offer the best protection in their class regardless of price."
The security wizard is aimed primarily at average Windows users rather than computer pros. "Experts have the knowledge and information to put together their own security plans" said Richards, "the people we are trying to help are the moms and pops, the small-business owners and other typical users. These people are very aware that the Internet has become a dangerous place but are uncertain what they should do to protect themselves. The security wizard is designed to provide practical answers that are effective, easy to use and best of all, free."
The wizard has been in beta testing for two months but will go live on October 8, 2009. The security wizard can be accessed from the Gizmo's Freeware website or directly from the following link: http://www.techsupportalert.com/secwiz
About Gizmo's Freeware
Gizmo's Freeware is a non-commercial, community-based website that reviews and recommends the best freeware programs in dozens of different software categories. The site was founded in October 2000 and has no full-time employees but is staffed by a team of over 90 volunteers who give their time to support the cause of free software. With over one million visitors per month it is one of the most popular freeware review sites on the web
The security wizard is the first in a series of initiatives planned by the site to make it easier for users to find the best freeware for their needs.
###