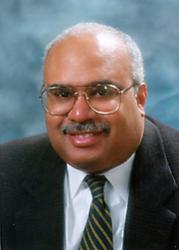 Increasingly severe weather events place new demands on public health systems, especially to protect the most vulnerable populations.
Washington, DC (PRWEB) January 17, 2012
The Security and Sustainability Forum (SSF) announced that the American Public Health Association (APHA) will co-produce its January 26th, 2012 webinar on public health and climate change. APHA is the oldest and most diverse organization of public health professionals in the world.
"We are very happy to be involved in this webinar and working with SSF as we try to address the challenges of climate change," said Dr. George Benjamin, APHA Executive Director, in a recorded discussion with Security and Sustainability Forum's Managing Director, Edward Saltzberg, addressing critical health impacts of climate disruptions and how the public health community is getting prepared. Listen to the 12-minute podcast here.
To learn much more about the latest international thinking on health impacts in a changing climate, sign up for SSF and APHA's free, 90-minute webinar.
Climate Change and Health -- Risks, Preparedness and Transformation
Register for the free webinar here!
January 26, 2012
1:15 -2:45 PM EDT
Moderated by renowned expert, Dr. Jonathan Patz, Director of Global Environmental Health at the University Of Wisconsin In Madison, experts from the World Health Organization, representatives of the Intergovernmental Panel on Climate Change (IPCC), the London School of Hygiene and Tropical Diseases and Abt Associates will:

Discuss the public health co-benefits of mitigation and adaptation to climate disruptions
Address the latest research and international policies
Review the development and modifications to policies and structures needed to strengthen international health systems
Meet the panel members
1. Dr. Alistair Woodward is the Head of the School of Population Health at the University of Auckland, New Zealand. He is Chair of the Public Health Research Committee of the New Zealand Health Research Council. He is the convening Lead Author for the health chapter of the UN IPCC.
2. Dr. Ann Lion is Abt's project director for USAID's flagship health systems strengthening project, Health Systems 20/20. Previously, she was the Global Fund Technical Support coordinator for the Office of the U.S. Global AIDS and coordinator and senior health advisor for Human Resources for Health for USAID's Office of Population and Reproductive Health.
3. Sir Andy Haines is Professor of Public Health & Primary Care and past Director of the London School of Hygiene and Tropical Medicine. He is a co-author of the important Lancet papers on Health co-benefits of policies to tackle climate change.
4. Dr. Diarmid Campbell-Lendrum is the World Health Organization epidemiologist responsible for the WHO reports "Climate Change and Human Health - Risks and Responses" and "Ecosystems and Human Well-Being - Health Synthesis"
About the Security and Sustainability Forum:
The Security and Sustainability Forum is a oublic interest, membership organization that hosts free online educational seminars featuring panels of global experts addressing important climate and other disruptions to natural systems that threaten human health and welfare. Our programs are designed to assist managers, decision makers and professionals from government, industry and academia, and non-governmental organizations better understand and promote effective measures to adapt to the physical, environmental, economic and political security threats of a changing environment.
Click here to learn about our Promotion Partners Program.
You can also download the attached flyer.
###