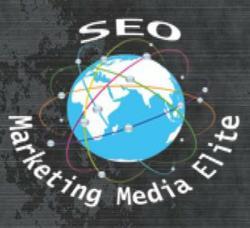 It takes one click to connect with customers
(PRWEB) October 31, 2011
SEO Marketing Media Elite knows in today's economy there are many struggles and hurdles to make any business succeed. Studies have shown since the gas prices have skyrocketed more and more people are shopping and purchasing online. Properly laid out websites can be just like shopping in a brick and mortar store at the convenience of home.
Having a website is only the first step to increase business or succeed online; it is a must to market online for any website. Without online marketing the website will not be visible to potential clients. The ever changing and growing technology behind internet marketing can make or break any website.
To benefit people in this economy and to let clients take advantage of the growing market, SEO Marketing Media Elite announced on Halloween that all basic website designs will be free. These are not cheesy templates. These are custom websites that will stand out in you niche. How can this Indiana web designer make this possible?
If anyone signs up for any of the three monthly search engine marketing plans, they can take advantage of this offer saving thousands of dollars along with making visible the company in question.
This is a limited time offer, so take advantage of it today.
###