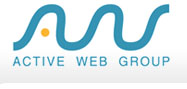 ...AWG's Free Website Analysis will be able to pinpoint potential weaknesses and suggest alternative Internet marketing solutions.
Hauppauge, NY (PRWEB) June 25, 2012
Active Web Group, Inc. (AWG), a leading online marketing company headquartered in Hauppauge, New York, today announced a Free Website Analysis for interested online business owners. Google, the major search engine, has recently changed the 'formula' it uses to determine keyword rankings. This is called an 'algorithm shift' and has caused many websites to lose their once high rankings. AWG is offering to review business sites and determine the effectiveness of their existing optimization campaigns. The Company will then make recommendations to enable online firms the insight they need to 'get back on top' of search engine results pages. This is often a key factor in producing revenue.
"Google's recent Penguin algorithm update negatively impacted many business owners whose sites were incorrectly optimized," notes Pat Norton, Vice President and Director of Business Development, Active Web Group, Inc. "For them the shift was a rude awakening to the fact that their SEO campaigns were not effective in sustaining their rankings. The Penguin update targeted SEO initiatives that were being over utilized by some SEO firms," Norton adds. "Google's Penguin caused even correctly optimized sites to founder temporarily," Norton states. "However most of these have quickly rebounded, underscoring the need to follow sound SEO practices and apply due diligence," he concludes.
There is no playlist to follow when setting up an effective SEO campaign, no 'one size fits all' cookie cutter approach. By evaluating each business' objectives and budget along with their existing site, AWG's Free Website Analysis will be able to pinpoint potential weaknesses and suggest alternative Internet marketing solutions. Moreover, Active Web will demonstrate both the value and advantages of a successful SEO campaign and supportive initiatives to both the business owner's website and their bottom line.
Active Web Group encourages interested business owners to take advantage of the no-cost analysis. The review is without obligation. Often, when presented with the array of search engine optimization options Active Web has available, many elect to have Active Web Group develop an online strategy that allows them to regain their competitive position and realize their online business objectives.
A full-service agency, Active Web Group also has extensive experience in Web Design, Digital Media, Programming (all proficiencies including php, asp and asp.net), Email Marketing, Social Media Marketing, Graphic Design, E-Commerce, Magento Ecommerce, WordPress Ecommerce and custom solutions and Pay-Per-Click Marketing.