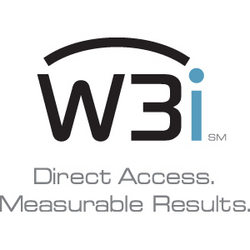 LED Skyscreen Creates Unique Ceiling for The Place
St. Cloud, MN (PRWEB) October 9, 2007
A 250m by 30m LED screen, called the Skyscreen, was installed in the ceiling of a new mall in Beijing, The Place--that's a 7,500 square meter screensaver. The cost? A mere $32 million. It is suspended six stories high (80 feet), and features 3D animation of an ocean screensaver complete with sharks and a thriving coral reef. The screen is actually five screens and can also show films, video games and photos. Check it out! For more information on the Skyscreen read "LED Skyscreen Creates Unique Ceiling for The Place" by Tim Whitaker.
Over 4.5 million people have experienced their own "personal" sky screen. 3D Under the Sea, 3D Marine Aquarium and 3D Sharks were created with the latest 3D graphics technology. Download your superior quality screensaver and turn your screen into a sky screen.
About Freeze.com
Freeze.com was founded on the premise that superior quality content would draw a large audience. Over $1 million of original 3D screensavers, wallpaper and clip art are currently available. This totally free content is funded by optional promotions. Freeze.com is part of the W3i family of websites. To review Freeze.com's superior quality content, visit Freeze.com.
About W3i
W3i delivers proven unconventional marketing solutions. With over 15 million unique users each month, W3i provides a receptive consumer base for customized, targeted marketing programs including software marketing, lead generation, display advertising and product placement. The three Weber brothers, owners of W3i, are recent winners of the Ernst & Young Entrepreneur Of The Year® 2006 Award in the Minnesota and Dakotas region.
W3i Holdings, LLC, was established in 2007 to unite all its business services that were formerly known as Freeze.com, LLC, founded in 2000. Freeze.com continues to be a flagship consumer brand for W3i, along with Ringtone.com, ScreenSaver.com and Wallpapers.com. Today W3i employs more than 60 Internet professionals in central Minnesota. For measurable results, visit W3i.com.
###