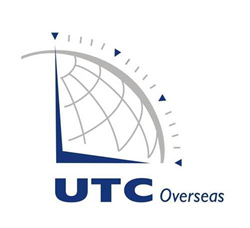 In Softlink, we found an ideal partner to match our global IT requirements of this fast moving industry. We trust Softlink because of their proven abilities in Quick Delivery, Effective Training and Unmatched Support.
(PRWEB) October 14, 2014
UTC Overseas Inc., an industry leader in international logistics and supply chain solutions, has selected Softlink Global to be their technology partner. Softlink has begun the first phase of implementation of the Logi-Sys – Cloud ERP Platform for freight forwarding and logistics, to streamline UTC's world-wide operation.
UTC is currently using multiple software solutions across their offices to manage its operations. UTC's vision is to implement a single software platform which can make its global operation more efficient and effective. The major challenge was the standardization of processes, consolidation of operations and business information across their branches to improve quality and speed of decision making. UTC also wanted to enhance its customer service capabilities by providing complete visibility across the supply chain.
UTC had evaluated various freight forwarding software applications to find the right solution to fulfil all its requirements. After a detailed evaluation process of different modules, features and functionalities of many applications, UTC concluded that Logi-Sys is the most suitable solution to manage their growing worldwide operation. The selection was based on fulfillment of multiple key criteria set up by UTC's evaluation team. The high points were the comprehensive coverage of freight forwarding operations, a powerful finance module, visibility, robustness and flexibility that Logi-Sys furnishes.
Logi-Sys will help UTC to integrate their worldwide offices into one single platform for global visibility along with streamlining of operations and financial processes. Logi-Sys will be deployed in multiple UTC branches across 30 countries spread in the Americas, Europe, Asia and Oceania. At the end of this multi-phase project, UTC will achieve integration of various business operations and enhanced control over processes to attain standardisation. The first phase has already begun with implementation in USA which will be followed by UTC's offices in Brazil, China and India.
Mr. Brian Posthumus, President & CEO, UTC Overseas said, "In Softlink, we found an ideal partner to match our global IT requirements of this fast moving industry. We trust Softlink because of their proven abilities in Quick Delivery, Effective Training and Unmatched Support. By adopting this simple and easy to use, the transition from the existing system will be very smooth. I believe Logi-Sys will help us to optimize resource utilization allowing us to cut costs and grow faster."
Mirko Knezevic, Global COO of UTC Overseas said that "I am sure that Log-Sys will help us not only to integrate and streamline our operations which are spread across the globe but also empower management to take informed decisions".
This project is led by Mr. Eric Soto, Global Technical & Development Lead at UTC, with the strong support of Mr. Edward Vaz, Chief Financial Officer of UTC Group. Mr. Vaz, said, "We are very excited and looking forward to achieving great results through this project. Logi-Sys is a perfect fit for our requirements as it is a true web based end to end ERP Platform that will integrate and automate our global branches. Logi-Sys has a very powerful accounting module which will help us in controlling the cost and revenue leakages and also to provide better control over collection processes."
The CEO of Softlink Global, Mr. Amit Maheshwari said, "We are extremely delighted with this accomplishment. Being chosen as a technology partner for a multi-national company like UTC Overseas is a huge testimonial to the capabilities of both Softlink and Logi-Sys. Logi-Sys is a true web-based, robust and scalable freight forwarding software with the flexibility to adapt to the fast changing world of logistics, something which industry needs." He added, "The success of Logi-Sys can be attributed to our unrivalled understanding of the logistics industry and zeal to provide superior technology to our customers."
About UTC Overseas, Inc.
UTC Overseas Inc., is an international freight forwarder and logistics provider with offices around the globe. Established in 1925, UTC has a long history of professional performance moving freight to every corner of the world. Whether by ocean, air, rail or inland transport, UTC provides customized supply chain solutions for all of your logistical needs.
UTC Overseas is globally renowned for its experience and passion for handling of complex project cargoes to remote destinations on turnkey basis, involving a variety of industries such as Power, Steel-, Cement- and Canning Plants as well as Mining Equipment , Oil and Gas on-shore and off-shore projects.
UTC is globally committed to deliver a "customer focused" environment enriched through the passion, dedication and knowledge of our logistics professionals. UTC makes it their business to understand your business, and you can trust UTC to chart a smart course of action with each and every transaction. UTC believes this approach raises them above industry standards.
About Softlink Global
Softlink Global is a Global IT solutions provider for the logistics industry. Started in 1992, the company has presence in North & South America, Europe, Asia Pacific, Middle East and Indian Subcontinent. The company focuses on providing information technology solution to logistics industry. Its extremely talented team has unmatched understanding of dynamic logistics industry. Softlink customers include Exporters, Importers, Customs Brokers, Freight Forwarders, NVOCCs, 3PL companies, IATA cargo agents, Air Freight and Sea Freight forwarding companies and other logistics service providers who are active users of solutions provided by Softlink Global.