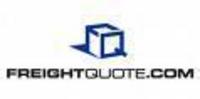 I had no idea that my cholesterol was over 300 when I had it checked at the health fair two years ago. I learned how to bring it down and at this year's health fair, it was 136! It was a lifesaver
Lenexa, KS (PRWEB) July 7, 2009
Freightquote.com proudly announces FreightFit, a program to promote a healthy lifestyle to Freightquote employees. So many companies use "buzz words" like work/life balance, health, and fitness, to attract and retain good talent. However, Freightquote took this industry initiative one step further by creating a program that not only fosters physical health, but encourages mental health, financial well being, and education.
The Annual Health Fair, a FreightFit event where screenings and health risk assessments are administered to employees at no cost, experienced record participation this year. In addition, its helped many employees detect and eradicate potentially life threatening conditions.
"I had no idea that my cholesterol was over 300 when I had it checked at the health fair two years ago. I learned how to bring it down and at this year's health fair, it was 136! It was a lifesaver," says Jack Smith, a Freightquote employee.
Jack joined hundreds of fellow Freightquote employees to receive height, weight, and BMI measurements, a blood screening, and an online Health Risk Assessment. A nutritionist, chiropractor, and health club spokesmen answered questions and a Nintendo Wii was awarded to one lucky raffle winner.
In addition to the Annual Health Fair, FreightFit offers on the go employees a weekly Intranet article featuring the latest tips on eating right, exercising, and battling everything from the flu to seasonal allergies. Weight management, smoking cessation, and nutrition classes also play a key role in helping employees set and reach health goals.
The most fun and regionally recognized event Freightquote sponsors is the Kansas City Corporate Challenge. Every year, employees fill out a waiver, register, and represent Freightquote in games like volleyball, bowling, and flag football. Participation has increased exponentially and Freightquote has a record number of employees registered to participate in this year's games. A $60 per quarter gym reimbursement, on-site café with healthy food choices, on-site treadmills, elliptical machines, basketball court, and walking trails, allow employees convenient, cost-effective options to train for the event or simply take a break from their daily work schedule.
FreightFit recognizes that mental and financial health are just as important, if not more, than physical health; therefore, educational assistance (up to $2,500 per year) and a confidential employee assistance program help employees stay in optimal mental health. In addition, financial seminars on taxes, investing, budgeting, saving, and credit monitoring keep employees' wallets financially fit while involvement with charities such as Harvesters, Community Blood Drive and KVC Behavioral HealthCare, Inc. allow employees to donate time, money, and goods to local community members.
Finally, FreightFit recognizes that comfort and productivity go hand in hand; therefore, employees dress business casual Monday through Thursday and top off the week with Casual Friday. Employees enjoy jeans, baseball hats, and a quarterly Freightsocial sponsored by their Employee Activity Committee where employees come together to enjoy refreshments, music, and most of all, each other. Each Freightsocial begins at 5:00 p.m., coincidentally the time Freightquote's CEO, Tim Barton, encourages employees to "log off" and enjoy their down time.
Freightquote encourages employees to work hard but take time to enjoy family, friends, and personal hobbies. It's no wonder Freightquote has remained particularly resilient during the recent economic downturn. Programs like FreightFit combined with a work hard/play hard culture allow employees to come to work rejuvenated and ready to jump any hurdle.
FreightQuote.com is the leading provider of web-based freight transportation management services. Founded in 1998 and based in the Kansas City area, the company and its subsidiaries have annualized revenues of $400 million and more than 800 employees. More information can be found at FreightQuote.com.
###