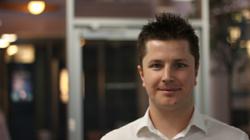 "It doesn't mean too much …except that if you're a frequent flyer member with a lot of miles in your account, it's my suggestion that you use them,"
Melbourne, Australia (PRWEB) September 14, 2012
In its weekly video blog, Pan Australian Travel recaps Qantas Airlines' announcement of a $244 million loss after tax and Virgin Australia's announcement of a $22.8 million profit.
Qantas will also be canceling their $8.5 billion worth of new aircraft orders, which leaves their long haul fleet without any firm orders. "It doesn't mean too much…except that if you're a frequent flyer member with a lot of miles in your account, it's my suggestion that you use them," advises Pan Australian Travel's Managing Director, Jake Hower, "You don't want to be left holding large amounts of points."
There have been reductions in their international fleet, so the points' values over time seem to be diminishing slightly. Travelers would be wise to use their points if they have large balances.
Aside from that, Qantas is moving forward with full steam.
On the other hand, Virgin Australia Airlines announces a profit of $22.8 million, which is a bit more than the $19 million profit they had last year. "So they're really benefitting from their expansion in fleet, but also because they're investing heavily to upgrade their service in order to compete with Qantas," explains Mr. Hower.
After the news recap and interpretation, Pan Australian Travel announces that they will have a few guests on their blog in the coming weeks. Their first guest is going to be Daniel Wilson from Huxtable Restaurants. He is former Young Chef of the Year, and has been featured on Master Chef this year.
Daniel is also the runner up to the Electrolux Young Restaurateur of the year, so he'll be writing for Pan Australian Travel from time to time. His topics will mainly focus on food, and include some food destinations as well.
About Pan Australian Travel
Pan Australian Travel has been helping business and leisure travelers for over 50 years. In an industry full of flash-in-the-pan businesses, that makes it one of Australia's most established travel agencies.
They don't do budget travel or mass-market package deals. Instead, they focus on helping business travelers take the stress out of travel, and helping leisure travelers plan the luxury holiday or cruise of their dreams.
In other words, their first priority is great service. In fact, they guarantee it by offering a full refund of all agency fees if clients are not 100% satisfied with their service. Click Here for further details