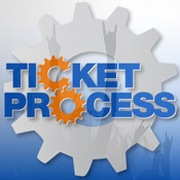 Visit Ticketprocess on Facebook for exclusive discounts & savings on all event tickets. See "Fan Offer" for instant discount code.
(PRWEB) August 15, 2012
The Fresh Beat Band is currently preparing to embark on a huge world tour, and TicketProcess.com has the Fresh Beat Band tickets that can put fans of the band in the middle of the live action. The group rose to fame on Nick Jr., and their message of love and peace has spread to young fans all over the globe. Ticket Process is excited to provide Fresh Beat Band fans with this golden opportunity, but tickets will not last long. Anyone interested in seeing the band live would be wise to visit the online ticket giant at their earliest convenience.
Twist, Marina, Shout and Kiki are ready to unleash their talents to live audiences all over the world, and the massive tour will bring them within a short car ride of millions of Fresh Beat Band fans. The action gets going in the South on August 23rd, as the band plays three Florida shows before a Georgia date and a visit to the fine state of Virginia.
The band will be warmed up and loose by the time they hit the Eastern Seaboard for a series of shows, which includes about a dozen stops between New York and New Jersey. Many of the show times have the band taking the stage in the early afternoon, which means that young fans can take in a show without being derailed from their daytime routines.
The tour slowly crawls across North America from east to west, stopping at dozens of big and small locales along the way. Fresh Beat Band fans in California should ready themselves for a series of shows that begin on November 16th at the Redding Civic Auditorium in Northern California. Other Golden State stops include San Jose, San Francisco, San Diego and Los Angeles, which will all take place in the last two weeks of November. TicketProcess.com is proud to announce that they are currently in possession of Fresh Beat Band tickets to each and every one of these dates, and they are making them available to the general public at very affordable prices.
Fresh Beat Band's live performances are known for being high energy and very colorful. The band keeps their musical equipment to a minimum, but the movement and action is constant. The band will be playing songs from the early days of their TV show, along with new tracks that will certainly be sticking in the heads of the young throngs of fans lucky enough to be in attendance. The site is also offering savings on Ringling Bros. Circus tickets & 1Direction tour tickets.