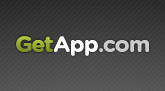 Freshdesk has obtained a 9 out 10 rating for their online help desk software review on GetApp.com. Christophe Primault, CEO at GetApp.com
Walnut, Calif and Barcelona, Spain (PRWEB) March 20, 2012
Freshdesk a leading online help desk software that allows organizations to support their customers through email, phone, website, Facebook and Twitter has recently released its Version 2.0 on GetApp.com the largest business apps marketplace.
Freshdesk recently announced a major upgrade of its solution's feature set, one that the company refers to as Freshdesk 2.0.
The most important new features identified by GetApp.com are:

Email commands – This feature lets agents manage, update and even assign tickets right from their email, along with a reply to a support ticket.
Email to knowledge base – This feature makes it easy for an agent to convert an email thread or a ticket reply into a knowledge base article, from the mailbox.
Time tracking and automatic invoicing- You can now track start and stop times for individual tickets, automatically generate time sheets and even assess billable and non-billable time spent.
Enhanced reporting- The reporting interface has been completely revamped and enables users to generate extensive and detailed reports.
Additionally GetApp.com highlighted the evolution of Freshdesk´s pricing model towards Freemium where a free agent is available for a single-man support team allowing small businesses to use all features at no cost. Another pricing innovation in this product category is Freshdesk´s Day Pass feature in which customers can add occasional agents starting at just $1 per day.
Freshdesk is immediately available for test drive and deployment on GetApp.com at: http://www.getapp.com/freshdesk-application
Freshdesk has obtained a 9 out 10 rating for their online help desk software review on GetApp.com.
Freshdesk achieved the following ratings:
Overall : 9/10
Ease of use 4.5/5
Features 4.5/5
Value 4.5/5
Ease of deployment 4.5/5
"The changes to our solution in this new release are geared towards providing a refreshing support experience to agents and customers alike. " said Girish Mathrubhootham, CEO of Freshdesk ." In order to make sure that customers are happy and keep coming back, it is important that support agents stay productive and are able to keep a sharp eye on customer satisfaction."
For the original version of the review on GetApp.com visit: http://www.getapp.com/blog/freshdesk-review-help-desk/
About Freshdesk
Freshdesk is a SaaS based social customer service platform that allows organizations to support their customers through email, phone, website, Facebook and Twitter. Freshdesk was built ground-up to be easy to use for companies ranging from startups all the way up to enterprises. Freshdesk is backed by Accel Partners.
About GetApp.com
GetApp.com is a free online marketplace to help small to mid-sized businesses (SMBs) easily discover and evaluate the right business apps for their business. They are supported in their discovery with a recommendation tool, product reviews, comparison tables and apps evaluation resources such as white papers to help choose the right solutions.
In addition, GetApp.com serves as a global online marketing channel for the ever-growing numbers of business application developers.
Headquartered in Barcelona Spain, GetApp.com operates primarily in North America and the U.K. It is privately owned and backed by Nauta Capital.
You can follow GetApp.com on Twitter http://twitter.com/#!/getapp and Google+ https://plus.google.com/115824809893833440625