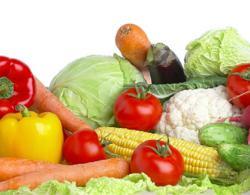 Filitrite may save money, but chefs demand it for food freshness.
Philadelphia, PA (PRWEB) April 30, 2013
American corporations spend billions annually on food, drink and flower preservation. The value of food freshness cannot be overstated, for obvious reason, food quality and shelf life are a top priority to those in the perishable food and flower service industries. Adequate refrigeration is important to public health and the preservation of the food and flower service industries top expenditure, specifically, perishable inventory. Now there is a passive refrigeration and freezer atmosphere improvement mineral that is able to effectively absorb food damaging gas, odor, and humidity. National Energy Technologies is proud to be selected as the Greater Philadelphia region Filtirite distributor. Scott Milne, CEO of National Energy Technology, states, "Filitrite may save money, but chefs demand it for food freshness."
According to US Army Studies performed in the Army Natick Center MA, Filtirite is able to effectively remove 100% of the ethylene gas, acid, mold and fungal spores as well as 83% of bacteria spores. Filtirite also has the incredible ability to absorb up to 1/2 its weight in moisture, which will reduce compressor run times by up to 48% and will reduce the electricity required to maintain temperature. Ethylene gas is produced in large quantities by certain picked foods and is responsible for the rapid decay of many other varieties of food. Filtirite is capable of extending the shelf life of perishables significantly: bananas 186%, flowers 200%, berries 220%, lettuce 150%. It is able to reduce food odors, cross contamination and bacteria such as e-coli. This formula is so effective at removing pollutants that it is also used in building ventilation equipment to purify air and remove mold spores and odor. Tested by Rockwell International and accepted by FDA, USDA, and OSHA, it will reduce temperature 2 to 4 degrees without lowering thermostat.
The energy savings in freezer units is significant due to Filtirite's powerful ability to remove humidity and associated defrost cycles at lower temperatures. Often restaurant freezers are set to run multiple defrost cycles daily. After installing Filtirite, defrost cycles can be reduced to just one, or two per day. This will savie energy by reducing the ammount of defrosting and re-refrigerating the unit. This product is perfect for produce and freezer warehouses, the meat and fish packing industry, and large walk in or drive in freezer units of any type. It can lower freezer temperatures 2 to 4 degrees and eliminate the slow growing bacteria responsible for freezer burn and shrinkage. It is possible to save up to 30% on freezer electricity due to reduction of humidity and defrost cycles. Less ice means a reduction of slip and fall liability and saves labor hours clearing ice.
A Universal Studios' study determined that Filtirite has saved them 10 evaporator motors, and 243 labor hours a year as well as 30% of the compressor run time energy. These results accumulated gradually over the first three months because the R-value of the insulation between the aluminum walls will improve dramatically as Filtirite removes the insulation moisture over the first 3 months. Another testimonial tells of a chef that paid the highest possible price for avocadoes and was only able to order ¼ case at a time due to spoilage. After adding Filtirite he was able to change the order to a case at a time. Its food preservation alone generally pays for the cost of the product.
National Energy Technologies LLC has elevated the standard of excellence of Conservation Consulting Services by combining expertise in multiple utility reduction practices in a comprehensive yet holistic approach. We are a commercial facility conservation consultant specialist. Our firm will introduce, and consult on targeted technologies designed to maximize utility savings with the shortest ROI. Our techniques will save from 5 to 25% on electricity, cooling, water, or fuel, by correcting inefficiencies in air conditioning, large refrigeration, lighting, laundry, compressed air, water flow and many other resource depleting activities. National Energy Technologies performs energy assessments, corporate counseling, public speaking, and can consult on demand response, deregulated energy contracts as well as ongoing energy modeling. Our technicians are efficiency specialists and understand all aspects of large facility infrastructure. 800-984-0332