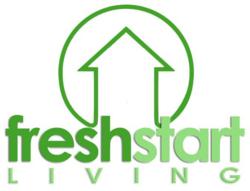 Buy to let property is increasing in popularity. As more and more people are starting to rent rather than own property, many people are turning to property investment as it's extremely financially rewarding.
Manchester (PRWEB UK) 23 April 2012
As new research published by a leading property services provider shows that buy to let property investment returns are set to soar over the next 12 months. Affordable property developer, FreshStart Living announces that there has never been a better time to become a buy to let landlord.
The research published by LSL Property Services has revealed that buy to let property returns could reach 10.7 per cent over the course of this year.
FreshStart Living specialises in developing affordable investment properties which are then sold on to buy to let investors and landlords. The Salford-based company believes that buy to let property investment can have significant monetary advantages in the short term as well as securing the financial future of investors.
Paul Walker, sales manager at FreshStart Living, said: "As part of my role at FreshStart Living, I deal with buy to let investors and landlords on a daily basis and it's clear that buy to let property is increasing in popularity.
"As more and more people are starting to rent rather than own property, many people are turning to property investment as it's extremely financially rewarding."
A representative from the National Landlords Association (NLA) said that renting is becoming the preferred choice of tenure for many people who want the flexibility it offers.
"Letting a property can be a rewarding experience and a more flexible and effective way of providing additional income, but prospective landlords will need to remember they are effectively starting a small business.
"They must ensure they are well aware of the rules and regulations governing the letting of private residential accommodation," the spokesperson added.
Landlords are playing an increasingly important role in providing housing to those who don't own their own home and can't access social housing, according to the association.
David Salusbury, chairman of the NLA, commented: "There are currently a record number of people searching for rental properties, meaning would-be landlords would have no problem finding a tenant."
With this in mind, FreshStart Living has produced five reasons why more people are turning to buy to let property.
1. Income from rent.
This has to be the biggest perk of being a landlord and the most common reason for people venturing into the renting business. Once the initial financial outlay of purchasing a property is out of the way, landlords can get tenants on board as soon as possible and generate a regular income.
2. Managing your own business.
Just like generating income is a significant positive factor of being a landlord, so is the ability to manage your own business and make all of the decisions. By owning and renting out properties to tenants, you decide how much to charge, lengths of contracts and terms within it.
3. Meeting different people from different backgrounds.
As a landlord you will be exposed to people from all walks of life, from all over the world and those who have many different occupations.
4. Owning assets.
There is a more practical and rewarding aspect of being a landlord and that is that you will own assets that have significant financial rewards tied to them.
5. Flexibility of managing an investment.
In continuation of the previous point, because you own assets as a landlord, you also own the ability to sell them on when the time is right. If you bought a property at a below market value price, you will be able to sell it for a higher price than you paid. As well as the returns generated through renting out to tenants, if you decide to sell up you will stand to make a substantial profit if the market conditions are right.
FreshStart Living was founded in 2009 in response to the virtual standstill of residential development and growing need for affordable homes. The business specialises in transforming empty or underperforming buildings into affordable commercial space, residential homes and student accommodation.
Acquiring sites at below market value allows savings to be passed on to final purchasers – a business model that makes sense not only for FreshStart Living and its customers, but also for end users.
The business recently announced its intention to float on the Alternative Investment Market (AIM) of the London Stock Exchange (LSE) at a point during 2012 when market conditions are right, and appointed leading City broker Charlie Cunningham and former Spice plc group finance director Oliver Lightowlers as Chief Executive and Chief Financial Officer respectively to lead its plans to publicly list a proportion of its shares.