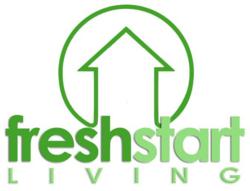 Investing in buy to let property is not only one of the safest investments, but it can also produce some of the highest yields
(PRWEB UK) 13 April 2012
Investing in buy to let property is not only one of the safest investments, but it can also produce some of the highest yields when compared to other investments. However, before any investor purchases a property, there are important things they need to consider. FreshStart Living is a property development company that specialises in bringing affordable investment properties on to the market. The company has used its expertise to produce a list of the top six things that investors should consider before investing in buy to let property.
1. Before carrying out due diligence, be sure you are in a position to buy.
If you are planning to get a mortgage then speak to a mortgage advisor, make sure you have done a credit check, make sure you have adequate funds to complete the purchase and a little extra put away to cover all circumstances; for instance, if you wish to renovate, convert or to cover any voids. Once you have your game plan covered, then you'll know if the deal is right for you.
2. Carry out risk assessment.
Nearly all investments carry a measure of risk that is often directly proportional to the potential returns. You should always take the time to assess potential risks and returns and how far the two will balance out. Take for instance- as an investor maybe you are looking to buy a cheap residential, buy to let property in an area that you know will get you a good rental yield. However, most of the tenants in that area work at a local factory. You buy the property, then two months down the line the factory closes down and you can't find new tenants.
3. Never take the selling price for face value.
Look at historic/sold data to ensure that you would be getting the full value. You can do this by checking online property portals and local estate agents to see the asking prices of buy to let properties in that area. It could also be a good idea to ask to see any RICS valuations of the property if they are available.
4. Weigh up the need for a structural engineer.
When viewing a buy to let property, it could be necessary to take a professional with you if at all possible. It is always worth having someone to check the structural integrity of the property before buying. Little things like brick patches that show signs of shoddy repair jobs can easily catch people out. Maybe the deal is too good to be missed; in that case you'll need to act fast. Drainage searches and structural surveys take time and cost money, so maybe it's worth taking out drainage or structural insurance. It will mean expenditure up front but it will offer you piece of mind in the long run. You can get the deal done quickly and if there are any problems later on, the insurance will cover it.
5. Download the land registry documents for the property.
This will cost £4 to download a title register and £4 for a title plan. In the long term, this will allow you to check to see if there are any special restrictions or covenants and pick them up before the conveyancing process starts. You can do this through http://www.landregistry.gov.uk.
6. Leave emotion at home.
Your ROI can be influenced by the location of the property. So it can be important to take the time to check out property and rental prices in the surrounding competitive areas. If at all possible, you can try to visit the properties in person. However, it's important to remember to take the emotion out of property investment. It should be about the figures and yields that the buy to let property can achieve and not whether you're in love with the property.
FreshStart Living was founded in 2009 in response to the virtual standstill of residential development and growing need for affordable homes. The business specialises in transforming empty or underperforming buildings into affordable commercial space, residential homes and student accommodation.
Acquiring sites at below market value allows savings to be passed on to final purchasers – a business model that makes sense not only for FreshStart Living and its customers, but also for end users.
The business recently announced its intention to float on the Alternative Investment Market (AIM) of the London Stock Exchange (LSE) at a point during 2012 when market conditions are right, and appointed leading City broker Charlie Cunningham and former Spice plc group finance director Oliver Lightowlers as Chief Executive and Chief Financial Officer respectively to lead its plans to publicly list a proportion of its shares.
FreshStart Living has a strong social media presence and can be found on Facebook, Twitter and LinkedIn. For more information visit http://www.freshstartliving.com.