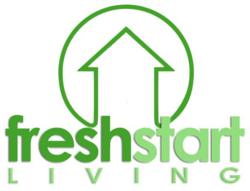 Buy-to-let property is an excellent opportunity for investors
(PRWEB UK) 3 April 2012
Property developer FreshStart Living is urging property investors to consider buy-to-let property and has produced a list of eight reasons why it's such a good investment strategy.
The Salford-based company feels that buy-to-let property is an excellent opportunity for investors whether they are after a hands-off investment deal or if they prefer to be constantly engaged with their property.
To emphasise the benefits of buy-to-let property FreshStart Living has produced a list of eight reasons why buy-to-let property is a good investment:
1. Benefit from below market value property
If investors buy a property at a low price that is below market value, they have the ability to charge lower rates of rent while still making a profit. Obtaining property that has previously been distressed or disused can be a lucrative investment decision as they are often sold on at discounted prices in order to get rid of them. Once the property has been done up to a liveable standard, investors can watch the rents flow in.
2. High incomes and long-term capital growth
With property prices now much lower than they were at the peak of the market, it has become far easier to source below market value properties that have excellent prospects for capital growth in the long term when the market recovers. This links back to the first reason as where there are low-priced acquisitions to be had, there is plenty of profit to be made.
3. Rising rents mean higher yields
The current economic climate has given heed to 'generation rent' where many people cannot secure a mortgage so are continually looking for affordable rents in prime locations. The high demand for cheap, high-quality private rental homes is in constant battle with the low supply of such properties. But as a buy-to-let landlord, investors can help to meet the demand with low rents while still maintaining profits.
4. Investors can secure mortgages to boost a portfolio
Mortgage lending might be restricted for first time buyers, but for those with cash to invest one of the benefits for buy-to-let investors is that they can have the pick of available properties. With many people now opting to rent rather than buy due to the unavailability of mortgage finance, investors with capital to spend can easily secure a loan for a property that is out of the reach of others.
5. Gearing and leverage
Used to great effect by those who amassed fortunes from property investment prior to 2008, being in a position to take advantage of gearing is still one of the main benefits of buy-to-let investing and another reason why buy-to-let is so popular. With all the new mortgage products on offer, investors can now take advantage of one of the secrets to property wealth - gearing and leverage.
6. Tax breaks
One of the main benefits of being a buy-to-let investor is that investors get to avoid those at HM Revenue and Customs some of the time. A landlord is able to deduct costs from the taxable portion of rental income, and the interest portion of mortgage repayments as well as some of the maintenance costs connected with a property.
7. Watch property rise in value over time
As an asset, property is tangible and the value will grow over time. While property prices have slumped and rocketed over the past few years, it is expected that values will recover with many investors seeing the values of their initial purchase increase.
8. Be your own boss and call the shots
One of the beauties of being a landlord is that investors can decide who they rent to, how much they charge and when to sell on to gain maximum returns. If the demand for their property is booming, they can hold on to it but if it starts to dwindle, they will be able to put it on the market and regain a lump sum for the sale. There is flexibility to being a buy-to-let investor and when the investor decides to sell or re-invest, the decision is all theirs.
FreshStart Living is a specialist provider of affordable homes and student accommodation at developments from Greenock in Scotland through sites in its North West heartland to Bradford, Yorkshire and Nottingham in the East Midlands.
Founded in 2009 in response to the virtual standstill of residential development and growing need for affordable homes, the business specialises in transforming empty/underperforming buildings into affordable homes, and sells at 'real prices' to investor landlords.
Acquiring sites at below market value allows savings to be passed on to final purchasers – a business model that makes sense not only for FreshStart and its customers but also for end users.
UK investors and those from countries such as Dubai, China, Malaysia and mainland Europe have been attracted by FreshStart Living's 'below market value' sales prices. Many first time property investors have also come into the market through the company.
FreshStart Living is on target to sell 2,000 units for the financial year 2011-12 and has built a £60m gross development value (GDV) base across its developments. The business is predicting sales of between 2,500 and 3,000 units in the year to April 2013.
FreshStart Living has delivered more than 700 completions to date and is on target to deliver an additional 1200 units by April 2013. The business has a strong pipeline of sites worth in excess of £100m to be brought forward.
The business recently announced its intention to float on the Alternative Investment Market (AIM) of the London Stock Exchange (LSE) in 2012 (when market conditions are right) and appointed leading City broker Charlie Cunningham and former Spice plc group finance director Oliver Lightowlers as chief executive and chief financial officer respectively to lead its plans to publicly list a proportion of its shares.