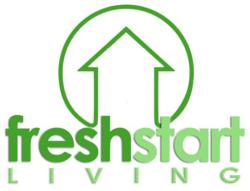 Property investment is one of the safest and best performing asset classes available to investors.
(PRWEB UK) 4 April 2012
Property developer FreshStart Living is warning investors of the potential risks involved with property investment and how they can be avoided.
Property investment is one of the safest and best performing asset classes available to investors however, as with all investments, there are risks associated. FreshStart Living realise this and has detailed the four key property investment mistakes to avoid so investors can make the most of their investments:
1. Buying the wrong property.
When investors are asked why they purchased their property they often say things like: it was close to where they live, where they holiday or where they want to retire. These are all emotional reasons for buying property, and while possibly a good way to buy their home, they are not the right reasons to buy an investment property. Investors need to take the emotion out of property investment and rely purely on the financial figures in front of them.
2. Not having a plan
Every property purchase should be part of a well thought out wealth creation strategy. Property investors should have a clear view of the type of property they want to invest in and then make sure that they follow through steps to acquire this type of property. This crucial step in the property investment process means keeping within the planned budget, ensuring that the investment will be a secure one and also taking into consideration the long-term returns on the money initially invested. Investors who have a well thought out plan that they stick to are often the ones that see the most success.
3. Not reviewing their property portfolio.
While property is a long-term investment and the costs of buying and selling real estate are considerable, that doesn't mean investors should fall into the trap of not reviewing their property portfolio. It may even be time to renegotiate their mortgage or increase their rents. For some investors it may be appropriate to sell an underperforming asset.
4. Not Managing their Risk
Savvy investors don't just buy properties but they buy time by having financial buffers in place to see them through the ups and downs of the property cycle. Another way sophisticated property investors secure their assets is to buy them in the correct ownership structures that protect their assets and legally minimize their tax. Most wealthy property investors own nothing in their own names, but control their assets through companies or trusts.
FreshStart Living is a specialist provider of affordable homes and student accommodation at developments from Greenock in Scotland through sites in its North West heartland to Bradford, Yorkshire and Nottingham in the East Midlands.
Founded in 2009 in response to the virtual standstill of residential development and growing need for affordable homes, the business specialises in transforming empty/underperforming buildings into affordable homes, and sells at 'real prices' to investor landlords.
Acquiring sites at below market value allows savings to be passed on to final purchasers – a business model that makes sense not only for FreshStart and its customers but also for end users.
UK investors and those from countries such as Dubai, China, Malaysia and mainland Europe have been attracted by FreshStart Living's 'below market value' sales prices. Many first time property investors have also come into the market through the company.
FreshStart Living is on target to sell 2,000 units for the financial year 2011-12 and has built a £60m gross development value (GDV) base across its developments. The business is predicting sales of between 2,500 and 3,000 units in the year to April 2013.
FreshStart Living has delivered more than 700 completions to date and is on target to deliver an additional 1200 units by April 2013. The business has a strong pipeline of sites worth in excess of £100m to be brought forward.
The business recently announced its intention to float on the Alternative Investment Market (AIM) of the London Stock Exchange (LSE) in 2012 (when market conditions are right) and appointed leading City broker Charlie Cunningham and former Spice plc group finance director Oliver Lightowlers as chief executive and chief financial officer respectively to lead its plans to publicly list a proportion of its shares.