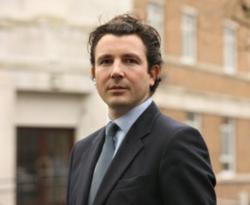 Many developers are enticing investors to buy overpriced properties by advertising high net yields for just one or two years.
(PRWEB UK) 3 September 2012
As property investment increases in popularity and the number of buy-to-let investor grows, CEO of developer FreshStart Living calls for the sector to be more tightly regulated in order to put an end to developers offering 'Ponzi scheme' style investments with no longevity.
Charlie Cunningham, CEO of affordable property developer FreshStart Living, believes that many developers and investment companies are using high return guarantees, which are unsustainable in the long term, in order to entice investors to pay over the market value for properties.
These guarantees only last between one and two years and after the guarantee period is up, the investor is often left with a useless property which doesn't guarantee income and is therefore also difficult to sell.
Charlie Cunningham said: "Many developers are enticing investors to buy overpriced properties by advertising high net yields for just one or two years. But those guarantees are rarely sustainable, meaning that investors are often left with a useless property from which they will not only struggle to generate a reasonable level of income but they will also struggle to resell.
"There is no way that a student pod which costs an investor £50,000 can continue to generate a net yield of 10% past the first year. As tuition fees are rising, students will become a lot savvier about how they are spending their money. So these student developments which charge students upwards of £100 per week will inevitably see a drop in demand."
"It is no small issue, the internet is full of these types of Ponzi scheme style investments and thousands are being sold to investors every year. They are ploughing money in to overpriced properties and it will eventually contribute to the next recession, whilst just a few developers prosper. The Advertising Standards Authority need's to do something about it."
Many student property investment opportunities on the internet have high initial purchase prices. They are however drawing investors in by advertising high net yields of 10% for two years. Mr Cunningham feels that these yields can't be realised past the guarantee period and the investor will lose out.
Cunningham is calling for the ASA to monitor how the properties are advertised, and that if a rental guarantee scheme is on offer, the developer should not only clearly indicate how long the guarantee is for but also go on to substantiate how the investor can continue to achieve yields after the guarantee period is up.
For example, FreshStart Living offers a rental guarantee scheme for up to 10 years on all its investment properties. The company can offer guarantees of 8% net, 7% net and 6% net depending on if the investor signs up for two, five or 10 years.
FreshStart Living offers the guarantee scheme as many overseas investors are looking for hands off investments and are grateful for having someone else manage the property. However, Mr Cunningham believes that investors can still ensure that they achieve the yields after the rental guarantee scheme is over.
He said: "The reason our investment properties offer longevity to investors is the low purchase price. Our development process allows us to sell all of our properties below the market value; this allows investors to charge below market rent which ensures demand from tenants.
"All our guarantee schemes are formulated using below-market rent and the investors can be confident that there will always be people looking for cheaper rent, so they will continue to generate the high net yields long after the guarantee period is over."
FreshStart Living's developments are valued using their residual value formula as opposed to market valuations. This formula uses below market rental income to establish a real value for the property.
FreshStart Living is a specialist provider of affordable homes and student accommodation investments with developments from Greenock in Scotland through sites in its North West heartland to Bradford, Yorkshire and Nottingham in the East Midlands.
All of FreshStart Living's properties are based around a residual valuation.
The residual value of a property looks at what the value of an investment would be based on the net income it generates.
Every property has a value beneath which it wouldn't drop even if there was another crash like we saw in 2008. By calculating this value, investors can negotiate to ensure they never pay overinflated prices.
To find that value, the price must be linked to something less volatile than what homeowners are prepared to spend on emotion-led purchases. To calculate residual value you start by researching the annual rental income that can be generated by any property, based on current prices.
That rental income should never be less than 6 per cent of the price you pay for the property, meaning that if a two bedroom apartment commands a rent of £9,000 a year, then investors should pay no more than £150,000 for it on the open market.
It is important to make sure the rent you demand is always at least 10 per cent, for example, below the price of similar properties in that area.