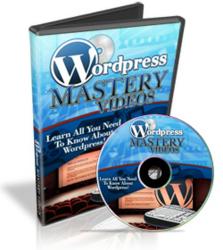 Building and maintaining a professonal business website has never been so easy before WordPress arrived.
Tres Cantos, Madrid, Spain (PRWEB) December 20, 2012
The owner of Internet Business How To, André W. Klein, is offering this Christmas gift of his latest version of WordPress Video tutorials as a way of saying "Thank You" to the positive comments on the content of his Internet Marketing tips website he constantly receives from the visitors.
WordPress has been evolving over the last years from a simple blogging platform to a fully functional CMS (Content Management System), available in many languages. The software's reliability and ease of use have converted WordPress into the leading website software, with an installation base of more than 58.000.000 websites.
Installing an own WordPress website using WordPress.org's software should not be confused with the WordPress blogging platform offered by WordPress.com. With WordPress.com, one can also create a simple blog, but although the underlying software is the same, customization is very limited (basic parameters and the design), and the blog can only be a subdomain of WordPress.com, like myblog/wordpress.com.
Many hosing service providers offer easy to use wizards that allow installing the basic WordPress website in a few minutes.
The base WordPress functionality can be easily enhanced with thousands of plugins that cover even the most complex requirements, like membership sites or online shops.
Even the WordPress web design can be changed with a few mouse clicks, by switching between "themes". As with the WordPress plugins, there are also thousands of themes available on the market and in both cases installation is done with few clicks.
With "WordPress Mastery Videos", visitors will receive instant access to a comprehensive set of 30 tutorial videos which walk the user through all the important aspects of WordPress. Whenever faced with a problem of not knowing how to do something, one can easily refer to this set of videos.
Apart of using the videos for personal training, there are other options how they can be used; like passing these videos to outsourcers so that they can help complete any of the tasks required.
Or for Internet Business offline consultants that use WordPress to create sites for their clients, they could also hand these videos to their customers so they don't have to request support every time they face a difficulty.
One could also boost the online support desk with these videos, by giving them access to help customers or prospects "help themselves" with the tasks.
The 30 New WordPress video tutorials can be downloaded from this page…
For more Internet Business and Internet Marketing tips, courses and software visit http://internetbusiness-howto.com.